Greetings, traveler! On the hunt for the ultimate Queenstown guide? Your search ends here! Dive into this article, and we'll whisk you away on a digital journey through Queenstown, equipping you with all the essentials for a memorable trip.
Whether you're drawn to serene landscapes, adrenaline-pumping escapades, or simply a tranquil retreat, Queenstown promises a slice of paradise for every traveler.
So, cozy up and let's set off on this virtual exploration of one of New Zealand's crown jewels!
Eager to uncover Queenstown's standout sights, exhilarating activities, and gastronomic delights? You're in for a treat! This guide plunges into the heart of Queenstown's offerings.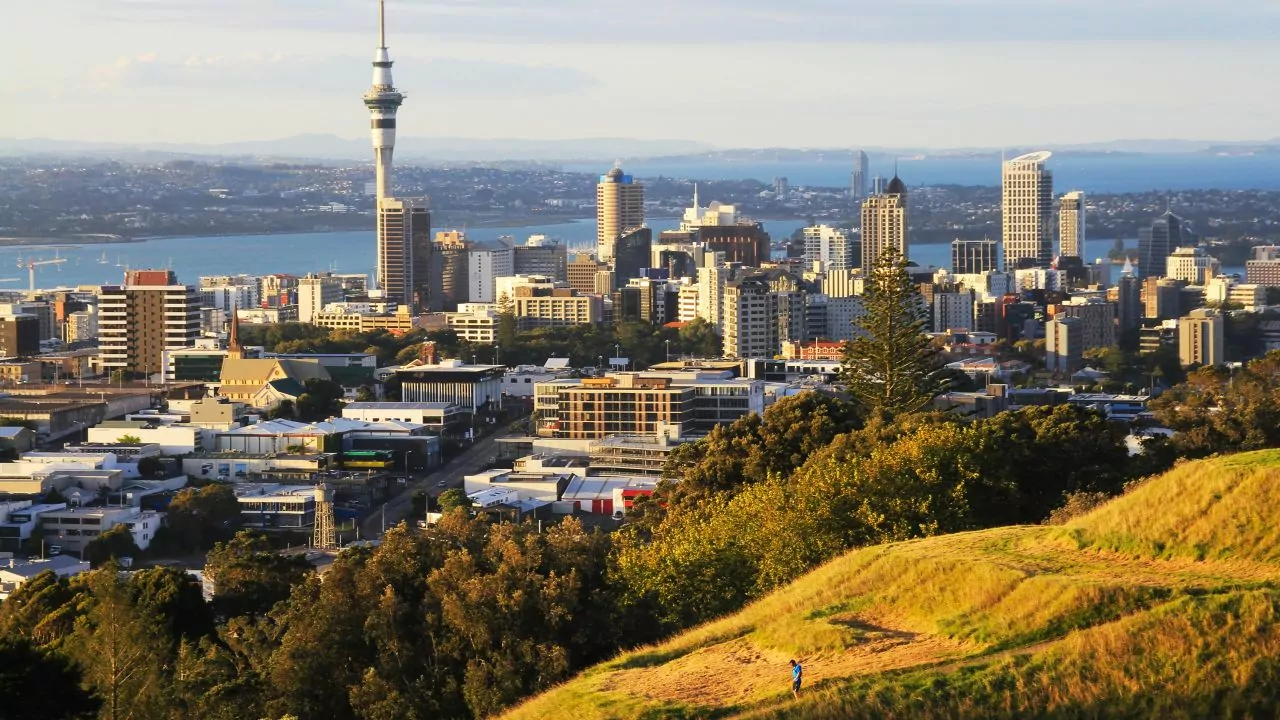 Auckland Travel: Your Ultimate Comprehensive Destination Guide
Auckland is on your travel itinerary, is it? You've landed at the right spot! This all-inclusive guide is your ticket to uncovering everything you need to know about this vibrant city nestled... Read more.
Venture into the majestic terrains of Fiordland National Park, feel the rush with activities like bungee jumping and jet boating, and when adventure leaves you famished, we've got the lowdown on the town's culinary gems.
From local treats to gourmet feasts, your palate is in for a journey as thrilling as the landscapes. Strap in and let's navigate the wonders of Queenstown together in this all-encompassing guide.
Explore Queenstown: The Ultimate Guide to Queenstown for First-Timers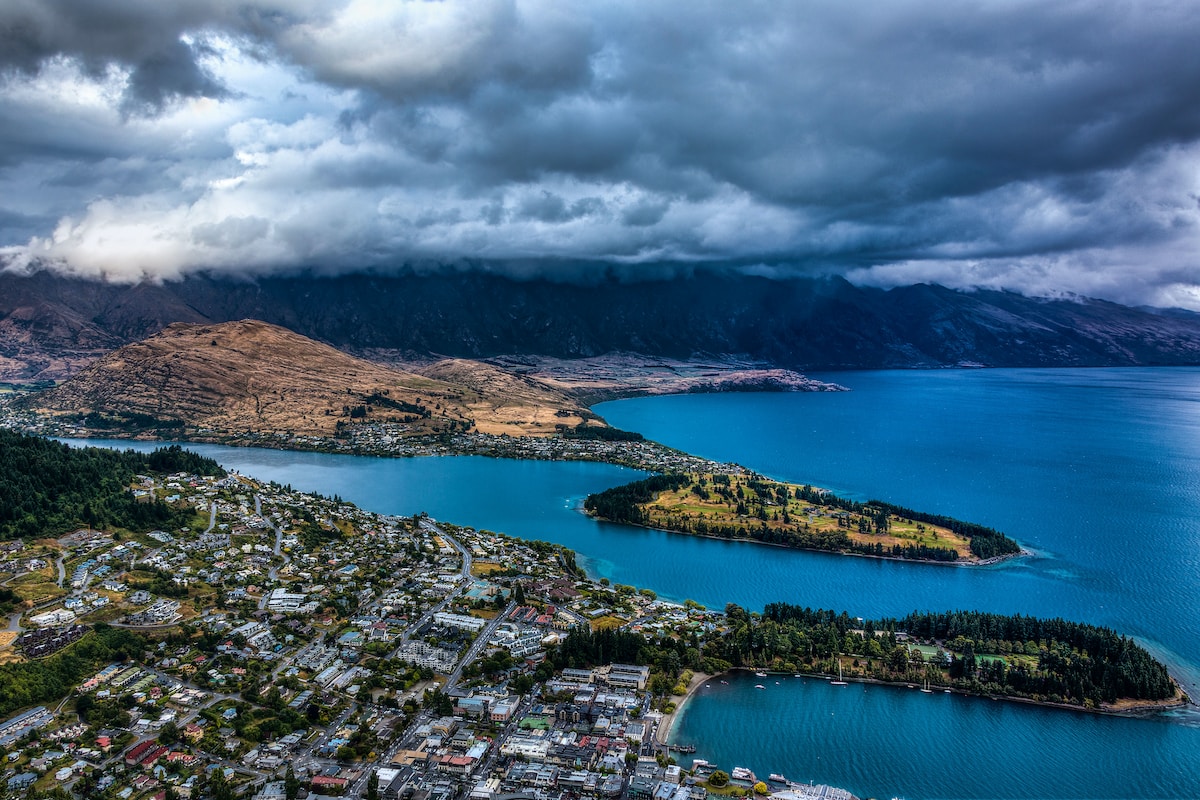 Embark on a journey to Queenstown, the gem of New Zealand's South Island. Cradled by the pristine waters of Lake Wakatipu and framed by majestic mountains, Queenstown stands as a testament to nature's grandeur and human adventure.
Whether you're an adrenaline aficionado, an avid nature explorer, or a culinary connoisseur, Queenstown promises an experience that resonates with your soul.
Dive into this guide to uncover the essence of Queenstown, from its iconic attractions and thrilling escapades to its gastronomic wonders and vibrant nightlife.
Dive into Queenstown's Essence
Dubbed the "Global Hub of Adventure," Queenstown pulsates with energy and excitement. Its awe-inspiring vistas, crystal-clear lakes, and towering peaks have etched its reputation on the world map as a must-visit destination.
The Queenstown Allure
What makes Queenstown a traveler's paradise? Is it the heart-racing bungee jumps, the serene hiking trails, or the winter wonderland it transforms into?
The answer is all of the above and more. Whether you're soaring through the skies, trekking amidst nature, or savoring world-class cuisine, Queenstown ensures every moment is memorable.
From jet boating adventures to winter skiing escapades, the town is a mosaic of diverse experiences tailored for every kind of traveler.
A Snapshot of its Location
Situated in the southwest of New Zealand's South Island, Queenstown is the jewel of the Otago region.
It's gracefully enveloped by the iconic Remarkables mountain range, with Lake Wakatipu laying at its feet, painting a picture so mesmerizing that it feels almost surreal.
Every corner of this town offers a visual treat, setting the stage for adventures and memories that last a lifetime.
Journeying to Queenstown: The Adventure Begins Here
Before you set foot in the enchanting realm of Queenstown, let's guide you on the best ways to reach this haven. Whether you're soaring through the skies or cruising along scenic routes, the journey promises to be as memorable as the destination itself.
Flying High by Air: Touching Down in Queenstown
Queenstown boasts its very own international gateway, welcoming wanderers from near and far. Numerous airlines connect this slice of paradise to major hubs in New Zealand and Australia.
Once you've landed, a world of transportation awaits – from rental cars for the free spirits, taxis for a quick ride, to shuttle buses that'll whisk you straight to your cozy stay.
The Road Less Traveled: Driving to Queenstown
For those who find joy in the journey, the roads leading to Queenstown are nothing short of magical. Drive down from Christchurch in about 6 hours or zoom in from Dunedin in half that time.
Every twist and turn offers a new visual delight, with charming towns and mesmerizing landscapes beckoning you to pause and relish.
Once you've settled in, Queenstown unfurls a tapestry of transportation choices to weave your own adventure. Hop on the local buses that crisscross the town and its picturesque neighbors.
If you're one to chart your own course, taxis and car rentals are at your beck and call, ready to take you wherever your heart desires.
Queenstown's Diverse Stays: Find the Best Hotels to Stay
Nestled amidst the breathtaking landscapes of Queenstown, a variety of accommodations await travelers. Whether you're splurging on a lavish vacation or seeking a cozy nook on a budget, Queenstown ensures a memorable stay for all.
Pinnacle of Luxury
For the discerning traveler, Queenstown is home to an array of opulent hotels and resorts. From globally recognized brands to exclusive luxury retreats, guests are treated to panoramic views, unparalleled service, and amenities that redefine indulgence.
Unique Boutique Retreats
For those yearning for a touch of local charm, the town offers enchanting boutique lodgings. These establishments, often set against the backdrop of Queenstown's natural beauty, promise a blend of warmth, authenticity, and bespoke service.
Pocket-Friendly Stays
Traveling doesn't always have to break the bank. In Queenstown, a range of economical options, from vibrant hostels to cost-effective hotels, cater to the savvy traveler. These spaces, while easy on the pocket, ensure a comfortable and sociable stay.
---
Queenstown's Crown Jewels: Must-Visit Attractions in Queenstown
Queenstown, with its mesmerizing landscapes and vibrant energy, is dotted with attractions that promise unforgettable experiences.
Here's a curated list of spots that you simply cannot miss when in this picturesque town.
The Serene Queenstown Gardens
Nestled in Queenstown's vibrant heart, the Queenstown Gardens are a haven of calm. Wander amidst blooming roses, unwind beside the serene lake, or simply lay back on the lush lawns with a picnic basket.
As you bask in the garden's beauty, the majestic mountains standing guard offer a view that's nothing short of poetic.
A Bird's Eye View at Skyline Queenstown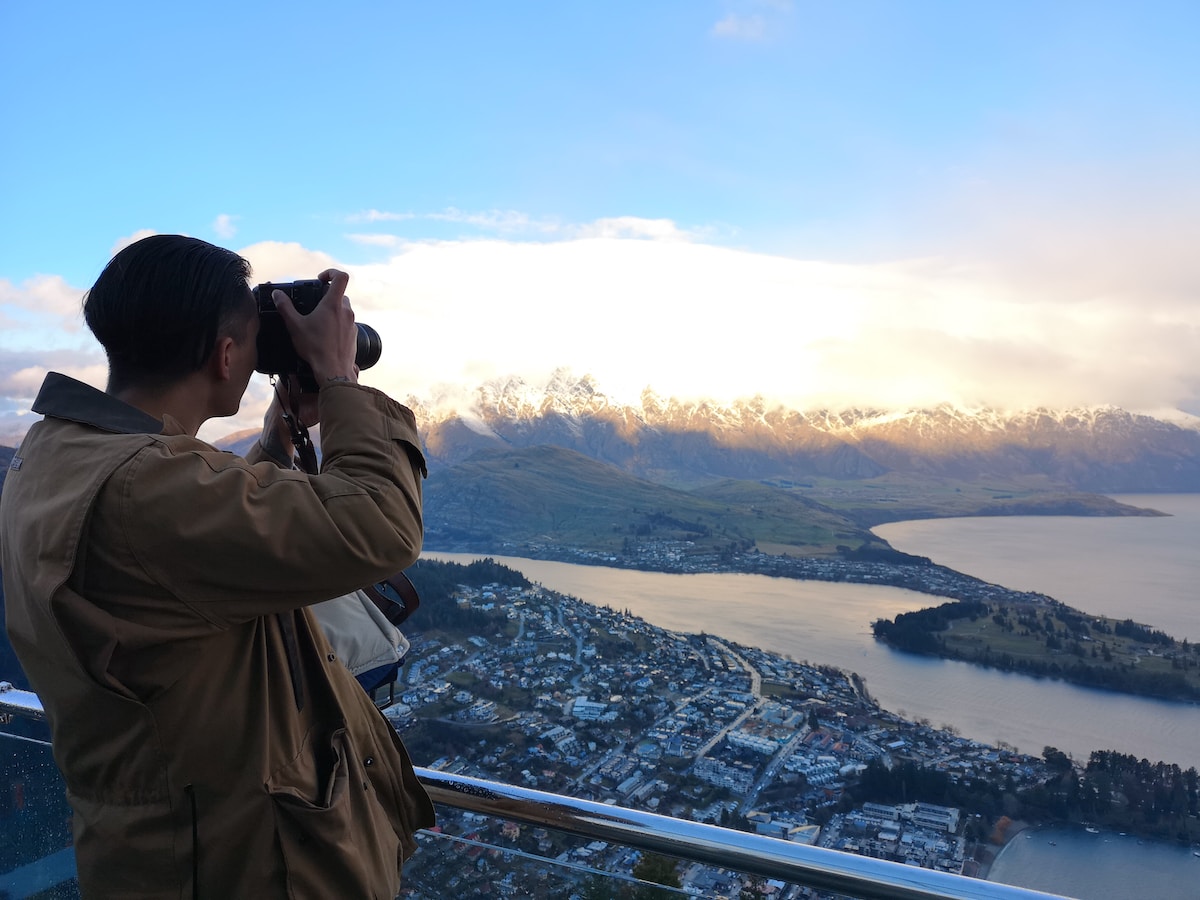 Elevate your Queenstown experience, quite literally, at Skyline Queenstown. Ascend Bob's Peak in a gondola and brace yourself for a panorama that captures the town, the lakes, and the mountains in one sweeping view. And if you're up for some thrill, the mountaintop luge awaits.
Whether you're dining against the backdrop of a setting sun or just soaking in the view, this is a memory you'll cherish.
The Majestic Milford Sound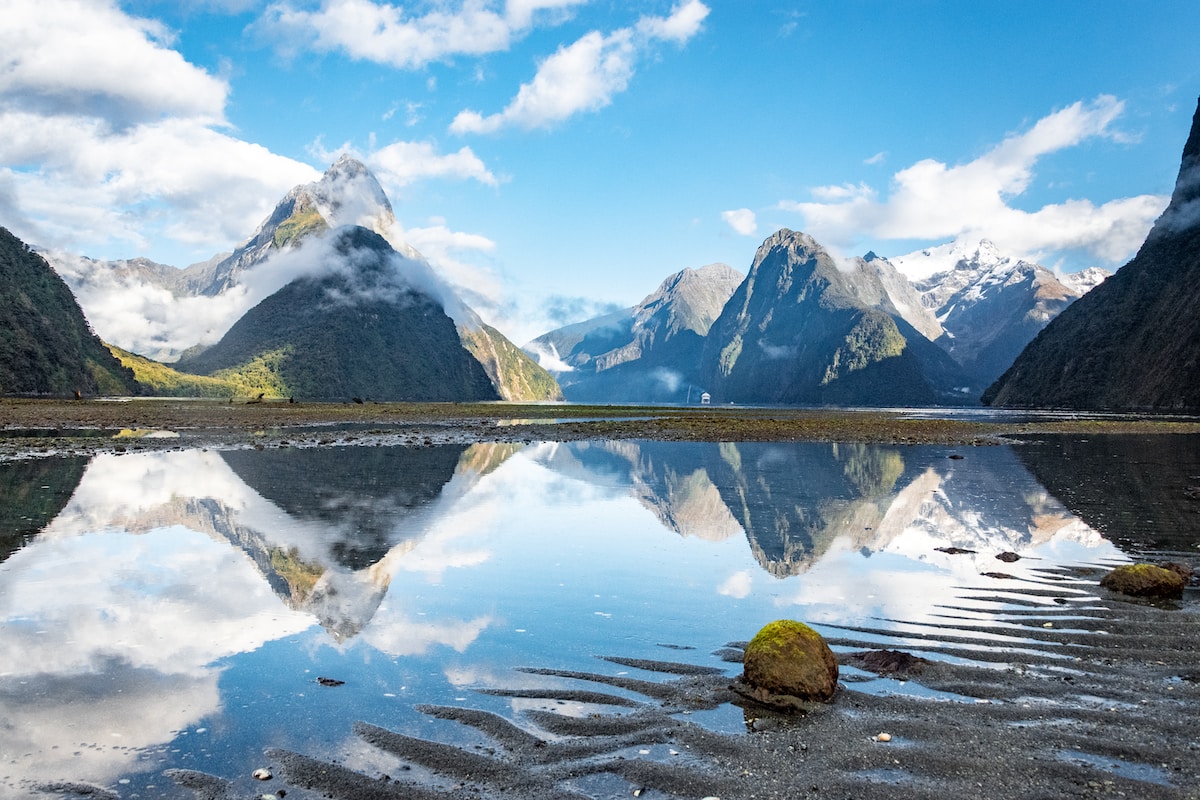 A tableau of nature's grandeur, Milford Sound is a spectacle that words often fail to capture. Nestled in the embrace of Fiordland National Park, this natural wonder is a symphony of towering cliffs, cascading waterfalls, and deep blue waters.
Embark on a cruise, feel the mist from the waterfalls on your face, and let the sheer beauty of this World Heritage site etch a permanent spot in your memories.
---
Queenstown's Thrill-Seeker's Paradise: Adventure Activities in Queenstown
In Queenstown, the spirit of adventure isn't just in the air; it's in the very fabric of the town. From the skies to the waters, here's a taste of the heart-pounding activities that await the brave-hearted.
The Ultimate Leap: Bungee Jumping
Where better to take the plunge than in the very place where bungee jumping was born? Queenstown beckons the brave to defy gravity, leap from dizzying heights, and experience that heart-stopping moment of freefall.
Whether it's the legendary Kawarau Bridge or another of the town's iconic jump spots, the thrill is unparalleled.
High-Speed River Rides: Jet Boating
Feel the rush of the wind and the splash of the water as you navigate Queenstown's waterways in a jet boat.
These high-speed rides promise sharp turns, sudden spins, and a heart-racing adventure as you dart through canyons and skim over the water's surface. It's a wet and wild ride you won't soon forget.
Riding the Rapids: White Water Rafting
Embrace the power of Queenstown's rivers with a white water rafting adventure.
Whether you're navigating the tumultuous turns of the Shotover River or riding the waves of the Kawarau, the thrill of battling the rapids is second to none.
Led by seasoned guides, it's a wet, wild, and exhilarating journey that promises to get your pulse racing.
Embracing the Great Outdoors in Queenstown
Queenstown's natural beauty beckons outdoor enthusiasts to dive into a world of exploration and adventure. From the rugged mountain trails to the serene lakeside paths, there's a slice of nature waiting to be discovered.
Trails for the Soul: Hiking and Trekking
The allure of Queenstown's landscapes is best experienced on foot. Wander through a myriad of trails, from tranquil lakeside paths to the more challenging terrains of the renowned Routeburn Track.
Every step unveils a new vista, a fresh perspective, making every hike a journey of discovery.
Winter's White Canvas: Skiing and Snowboarding
As snow blankets the town, Queenstown dons its winter attire, inviting snow enthusiasts to its pristine slopes. Whether you're a novice or a seasoned pro, ski resorts like Coronet Peak and The Remarkables promise a snowy adventure, complete with panoramic mountain views.
Pedal-Powered Adventures: Mountain Biking
The thrill of mountain biking in Queenstown is unmatched. With trails that cater to both the leisurely rider and the adrenaline junkie, the region promises a heart-pounding, wheel-spinning adventure.
Feel the wind in your hair and the rush of excitement as you navigate the diverse terrains.
A Culinary Journey in Queenstown
Queenstown's gastronomic delights are as diverse and captivating as its landscapes. From gourmet experiences to local treats, the town's culinary offerings are a feast for the senses.
A Symphony of Flavors: Fine Dining
Dive into a world of culinary artistry in Queenstown's upscale restaurants. Here, every dish tells a story, crafted with local ingredients and paired with the region's finest wines. It's not just a meal; it's an experience.
Savoring Local Tastes
The heart of Queenstown's culinary scene lies in its local specialties. Relish the tenderness of New Zealand lamb, the freshness of the catch of the day, or the legendary taste of a Fergburger.
Each bite is a testament to the region's rich flavors.
Fresh from the Farm: Farmers' Markets
To truly understand Queenstown's food culture, a visit to its farmers' markets is essential. Mingle with locals, savor artisanal cheeses, and indulge in the freshest produce.
It's a vibrant, flavorful journey that brings you closer to the heart of Queenstown.
Queenstown's Retail Treasures
From the quaint charm of local boutiques to the allure of luxury brands, shopping in Queenstown is a delightful experience. Dive into the town's retail offerings and find the perfect memento or the latest fashion trend.
Keepsakes from the Heart: Unique Souvenirs
Every journey deserves a tangible memory. In Queenstown, you'll find a plethora of souvenirs that echo the town's spirit. Whether it's artisan crafts, bespoke jewelry, or local artwork, these treasures encapsulate the essence of your Queenstown adventure.
Elegance in Every Corner: High-End Boutiques
For those with a penchant for luxury, Queenstown's boutiques offer a curated selection of designer wear, opulent jewelry, and premium products. Step into these boutiques and immerse yourself in a world of elegance and style.
Gear Up for Adventure: Outdoor Equipment Stores
Queenstown's call to adventure is undeniable. To answer it, ensure you're equipped with the best. The town's outdoor stores offer everything from sturdy hiking gear to winter sports equipment, ensuring you're ready for any escapade.
After Dark: Enjoy the Queenstown's Nightlife
When night falls, Queenstown's vibrant energy doesn't wane; it transforms. The town offers an array of nocturnal experiences, from laid-back bars to pulsating nightclubs.
Cheers to the Night: Bars and Pubs
The evening in Queenstown is best greeted with a drink in hand. Whether you're in the mood for a craft beer, a local wine, or a signature cocktail, the town's bars and pubs promise a cozy setting and a memorable night.
A Toast to Queenstown: Wine Tasting Tours
The flavors of Queenstown aren't just in its food but also in its wines. Embark on a wine tasting journey through the Central Otago region, savoring award-winning vintages and understanding the nuances of each pour.
Dance with the Stars: Nightclubs
For those who find joy in rhythm and beats, Queenstown's nightclubs are a playground. Lose yourself to the music, dance till dawn, and make memories that last a lifetime.
Queenstown: A Journey to Remember
Queenstown, with its mesmerizing landscapes and vibrant culture, stands as a testament to nature's grandeur and human spirit. Every corner of this town, from its serene gardens to its bustling streets, tells a story waiting to be experienced.
Reflecting on Queenstown's Magic
The allure of Queenstown is undeniable. Its diverse offerings, from tranquil nature spots to heart-racing adventures, make it a destination that resonates with every traveler.
Whether you're savoring local delicacies, dancing the night away, or simply soaking in the majestic views, Queenstown promises memories that linger.
Parting Words
The essence of Queenstown is its versatility. It's a haven for thrill-seekers, a paradise for nature lovers, and a dream for those in search of tranquility.
So, as you gear up for this journey, know that Queenstown isn't just a destination; it's an experience. Ready or not, Queenstown is calling!