Nashville, Tennessee, sometimes known as 'Music City,' has long been admired for its thriving music scene and diverse cultural heritage.
This ultimate travel guide, like a symphony of sights and sounds, provides as a complete resource for visitors looking to explore everything Nashville has to offer.
This guide is an invaluable tool for any visitor planning a trip to this iconic city, with thorough information on transportation options, recommended hotels and restaurants, and must-see sights.
Nashville is in the Central Time Zone, and the state of Tennessee is divided into Eastern Time Zone and Central Time Zone.
Spring and Autumn are good times to visit Nashville as the weather is generally comfortable during these seasons.
Nashville offers a variety of transportation options including public transit, taxis, Uber, and Lyft.
There are a range of hotels in Nashville, including luxury options in downtown and Hermitage, as well as boutique and retro-modern options.
Let us begin our journey into the heart of Nashville's distinct charm and attractiveness.
---
Getting to Nashville: The Available Options
Getting to Nashville is simple because the city is accessible via a variety of forms of transportation.
WeGo Public Transit and the Regional Transportation Authority (RTA) are two public transportation options.
WeGo Public Transit offers purple buses that span more than 50 routes around Nashville, making it simple to navigate and explore the city.
The RTA provides ten bus routes between Nashville and neighboring cities, making it a convenient choice for visitors coming from or traveling to nearby places.
In addition to public transportation, taxis, Uber, and Lyft are readily available in Nashville.
These ride-sharing options provide guests with flexibility and convenience if they prefer private transportation or want to travel around the city quickly.
traveling to Nashville and traveling around the city during your vacation is simple with these transportation alternatives.
Whether you're visiting major tourist attractions like the Country Music Hall of Fame or exploring off-the-beaten-path gems, having dependable transportation ensures a pleasant trip.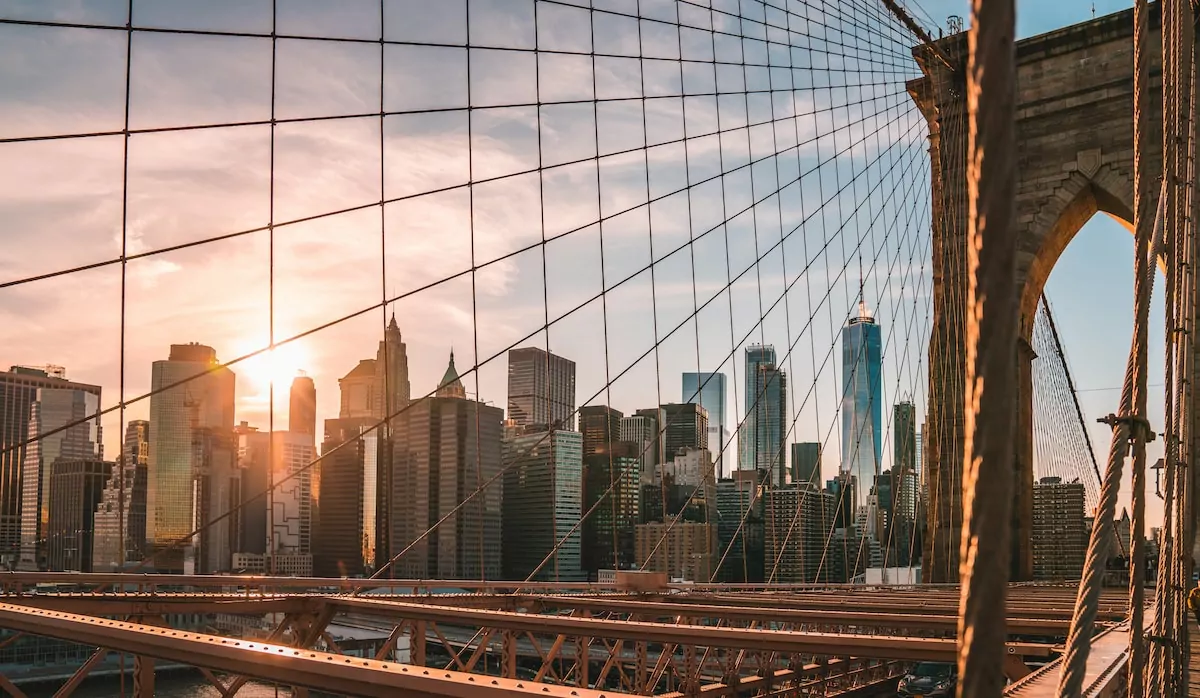 Boroughs of New York: Explore the 5 New York Boroughs
Boroughs of New York: Explore the 5 New York Boroughs – New York City, a place where dreams are woven, and ambitions meet reality. Table of Contents Show The Vibrant Mosaic of the 5 Boroughs of... Read more.
Visitors may make the most of their Nashville vacation by having access to different forms of transportation. It allows you to go when and when you want while seeing everything this bustling city has to offer.
By Air
Nashville is served by the Nashville International Airport (BNA), which is conveniently located just a few miles from downtown.
Many major airlines offer direct flights to BNA from cities across the United States and even some international destinations. Upon arrival, you can easily get a taxi, ride-share, or rental car to your accommodations.
By Car
If you prefer to drive, Nashville is easily accessible by car from major cities in the Southeast. The city is situated at the intersection of several major highways, including Interstates 40, 65, and 24.
It's a scenic drive, and you'll have the freedom to explore the surrounding areas at your own pace.
By Train
Traveling by train is also an option for reaching Nashville. Amtrak operates the Nashville/Music City Star, a passenger train service that connects Nashville with Lebanon, Tennessee.
It's a unique way to travel and offers a different perspective of the city's beautiful countryside.
---
Best Time to Visit Nashville: Your Local Guide
Spring and autumn, specifically the months of April, May, September, and October, are considered favorable times to visit Nashville due to generally comfortable weather conditions.
These seasons offer pleasant temperatures that are not too hot or too cold, making it ideal for outdoor activities and exploring the city.
Here are three reasons why these months are the best time to go to Nashville:
Mild Temperatures: During spring and autumn, Nashville experiences average temperatures ranging from the high 60s to low 80s Fahrenheit (around 15-27 degrees Celsius). This makes it enjoyable for walking around and visiting top Nashville attractions without feeling overheated or uncomfortable.
Vibrant Nature: Spring brings blooming flowers and lush greenery to Nashville's parks and gardens. The beautiful Japanese Garden at Cheekwood is a must-visit during this time, offering a serene escape within the city. In autumn, visitors can enjoy the stunning fall foliage as the leaves change colors in places like Radnor Lake or Edwin Warner Park.
Festivals and Events: Spring and autumn in Nashville are filled with exciting events such as music festivals like Tin Pan South Songwriters Festival in March-April or Pilgrimage Music & Cultural Festival in September. Additionally, these seasons also offer opportunities to attend sports events like baseball games at First Horizon Park or football games at Nissan Stadium.
Travelers can make the most of their Nashville trip by visiting during these months, when the weather is favorable and the city offers a variety of activities.
With pleasant temperatures and a plethora of activities to do in Nashville TN this weekend, spring and fall provide tourists with an amazing experience.
Moving on to the next part about 'weather in Nashville,' understanding what kind of weather to expect throughout these favorable seasons is critical for efficiently organizing a vacation.
---
Weather in Nashville
Nashville's weather changes throughout the year, with typical temperatures ranging from pleasant to hot and just rare rain. Spring, summer, autumn, and winter are the four distinct seasons in Nashville.
The spring months (April and May) are regarded ideal for visiting because the weather is often pleasant.
Autumn (September and October) is also a good season to visit Nashville. Summers in July and August can be hot and humid, while winters can be cold and rainy.
Nashville's climate also has an impact on its cultural landscape. The robust music scene in the city makes it a popular destination for music enthusiasts from all over the world.
Nashville, also known as 'Music City,' provides visitors with the opportunity to visit historic music venues such as the Grand Ole Opry and the Country Music Hall of Fame.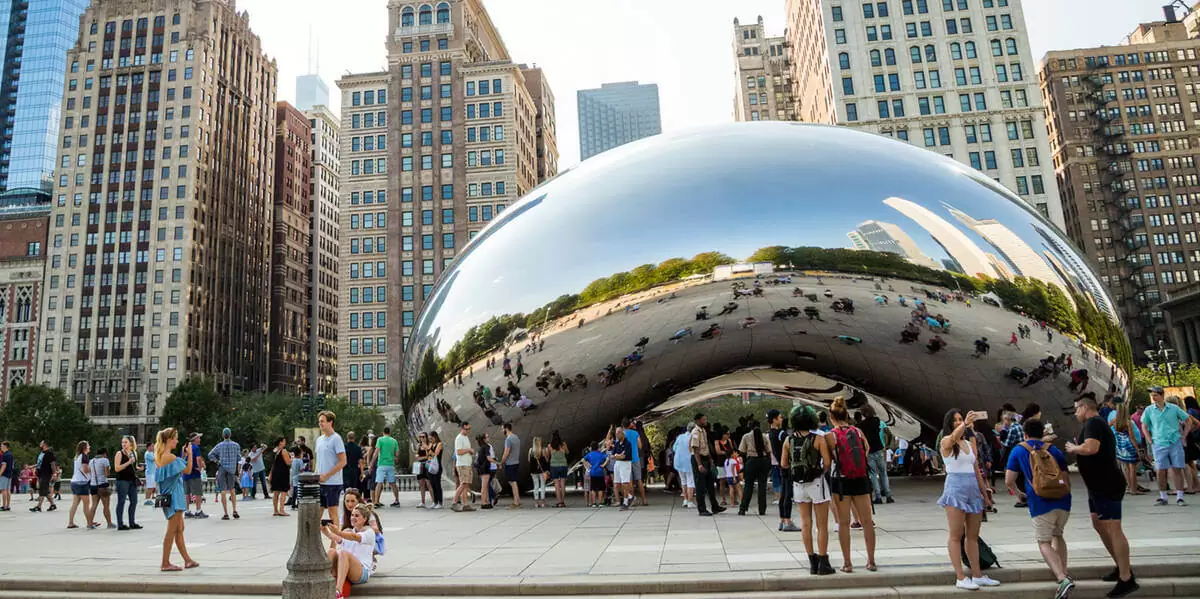 The Fascinating History of the Chicago Bean
Table of Contents Show The Fascinating History of the Chicago Bean The Original Purpose of the Chicago Bean How the Chicago Bean Became a Global Icon Wrapping Up Most Asked Questions About Nashville... Read more.
Nashville is well-known for its rich history and southern charm, in addition to its musical tradition.
Visitors can immerse themselves in the culture of the city by visiting historical places such as the Belle Meade Historic Site or shopping at downtown boutiques, coffee shops, and eateries.
Exploring Downtown Nashville
Downtown Nashville offers a variety of attractions, including historical sites, music venues, and a vibrant culinary scene.
Visitors to downtown Nashville can immerse themselves in the rich cultural history of the city by exploring its numerous historical sites such as the Belle Meade Historic Site and The Parthenon.
These sites provide a glimpse into Nashville's past and offer a unique perspective on its development over time.
In addition to its historical significance, downtown Nashville is renowned for its thriving music scene. Bars lining
Broadway offer live performances from talented musicians, while the Bluebird Cafe provides an intimate setting for discovering up-and-coming artists.
Guided tours led by locals also enable visitors to delve deeper into the city's musical heritage and gain insights into iconic figures such as Faith Hill, Tim McGraw, and Taylor Swift.
For food enthusiasts, downtown Nashville boasts a vibrant culinary scene with an array of options to suit all tastes.
From traditional Southern cuisine at Princes Hot Chicken Shack to innovative dishes at acclaimed restaurants like Husk, there is something for everyone.
Additionally, nearby coffee shops and boutiques provide opportunities for visitors to relax and explore local offerings.
Transitioning from downtown Nashville to discovering midtown allows travelers to continue their exploration of this dynamic city beyond its central district.
---
Discovering Midtown Nashville
Midtown Nashville has a wide variety of attractions, such as cultural sites, entertainment venues, and dining enterprises.
The Parthenon is a notable cultural landmark in Midtown.
This full-scale reproduction of the original Greek edifice houses an art museum and an Athena statue.
Vanderbilt University is another major destination, recognized for its beautiful campus architecture and prestigious academic programs.
Midtown has a plethora of entertainment alternatives, including various music venues that host live performances. The Exit/In is a classic performance venue that has hosted a number of well-known artists over the years.
The Zanies Comedy Club hosts stand-up comedy shows showcasing both local and national talent on Friday and Saturday nights.
Midtown Nashville does not disappoint when it comes to food. For anyone desiring Nashville's legendary spicy fried chicken, Hattie B's Hot Chicken is a must-visit.
Arnold's Country Kitchen serves wonderful homemade cuisine served cafeteria-style for a taste of Southern comfort food.
Overall, Midtown Nashville provides visitors with a variety of attractions that cater to a variety of interests.
This region offers a fascinating experience for all visitors, with cultural landmarks, entertainment venues, and scrumptious culinary alternatives.
---
The Vibrant Gulch Neighborhood
Located just southwest of downtown Nashville, the vibrant Gulch neighborhood offers a range of upscale dining options, trendy boutiques, and chic residential buildings.
This hip and stylish area has become a popular destination for locals and tourists alike.
Here are three reasons why the Gulch is worth exploring:
Dining: The Gulch is home to an array of restaurants that cater to diverse tastes. From farm-to-table eateries serving locally sourced ingredients to upscale steakhouses offering prime cuts of meat, there is something for everyone's palate. Whether you're in the mood for Southern comfort food or international cuisine, the Gulch has it all.
Shopping: Fashion enthusiasts will delight in the shopping opportunities available in the Gulch. The neighborhood boasts a variety of boutique shops featuring unique clothing, accessories, and home goods from both local designers and well-known brands. Whether you're looking for high-end fashion or one-of-a-kind pieces, you'll find it in the Gulch.
Residential Living: In recent years, the Gulch has experienced significant residential development with sleek apartment buildings and luxury condos attracting young professionals and urban dwellers seeking a vibrant lifestyle. With its proximity to downtown Nashville and its trendy atmosphere, living in the Gulch offers residents easy access to amenities and a bustling community.
Overall, the Gulch provides an exciting blend of culinary experiences, fashionable shopping destinations, and desirable residential offerings that make it an attractive destination within Music City.
---
Must-See Attractions in Nashville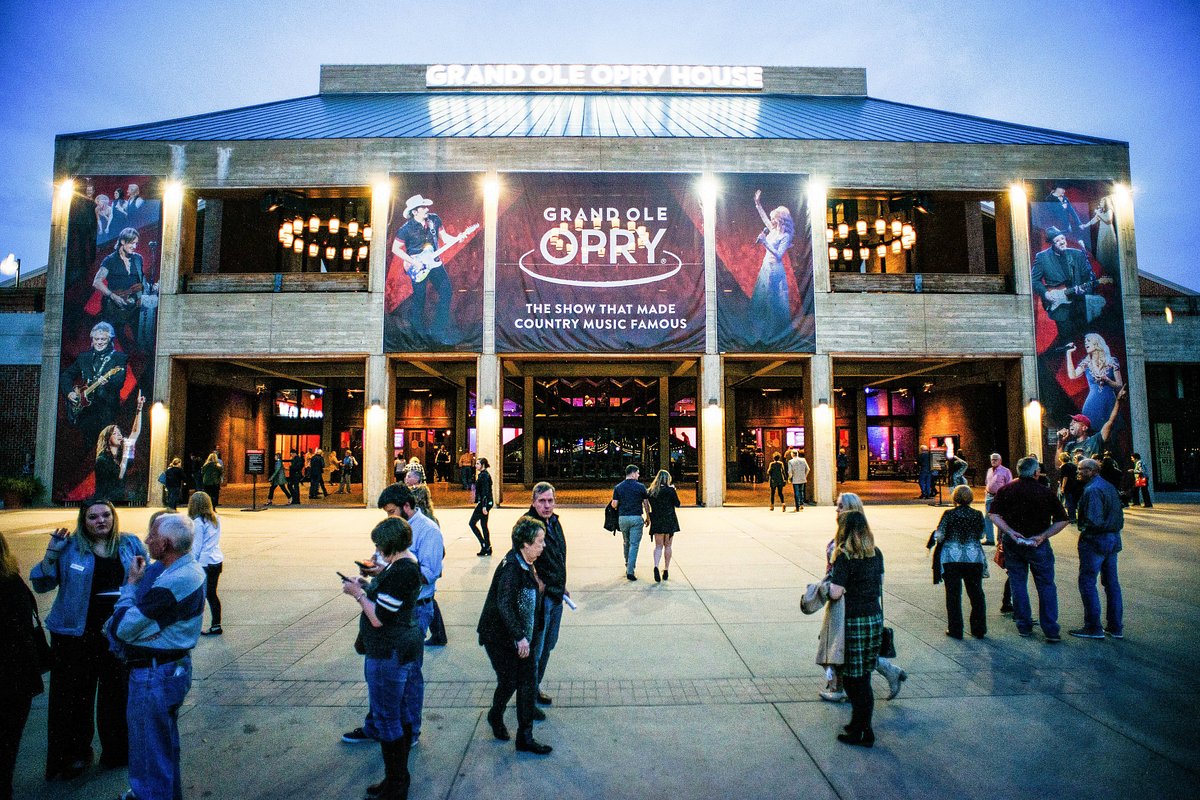 The Grand Ole Opry, a renowned music venue that has been showcasing country music since its founding in 1925, is one of Nashville's must-see sights.
The Grand Ole Opry, located on the outskirts of downtown Nashville, provides guests with a unique and immersive journey into the rich history and culture of country music.
With its striking red barn-like facade and charming rustic interior, the venue itself is an iconic symbol of Nashville's lively music culture.
Visitors to the Grand Ole Opry can see live performances by some of country music's top stars.
From historic country icons to current artists, the Grand Ole Opry schedule has something for every fan of this favorite music.
Inside the venue, the atmosphere is electrifying, with eager people shouting along to their favorite songs and soaking in the addictive energy of live country music.
The Grand Ole Opry, in addition to live concerts, offers guided backstage tours that allow visitors to explore behind-the-scenes locations and learn more about the history and traditions of this historic institution.
These tours provide an intriguing view behind closed doors at one of Nashville's most revered buildings, from walking into dressing rooms where countless famous performers have prepared for their gigs to standing on stage where legendary performances have taken place.
The Grand Ole Opry reflects Nashville's profound affinity to country music and is proof of its lasting appeal.
With its rich history, world-class concerts, and intriguing backstage tours, it's no surprise that this site remains a popular choice for both locals and tourists looking for a real flavor of Nashville's dynamic music industry.
Top Things to do in Nashville
---
Nashville's Music Scene
Nashville's Music Scene is a vibrant and integral part of the city's culture, drawing in visitors from all over the world.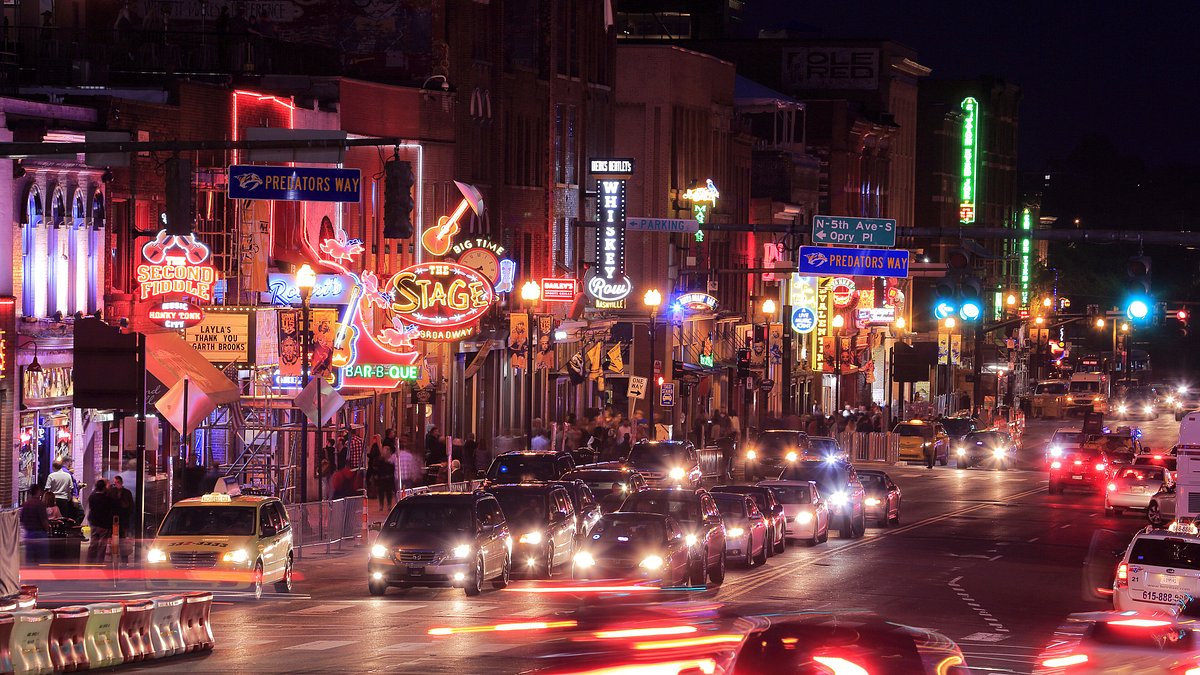 The city has earned its nickname 'Music City' for good reason, as it is home to a rich history of music and continues to be a thriving hub for various genres.
Here are three key aspects that make Nashville's music scene truly unique:
Live Music Venues: One cannot fully experience Nashville without visiting the numerous bars and clubs lining Broadway, where live music fills the air every night. These venues showcase talented musicians playing everything from country and rock to blues and jazz.
Iconic Songwriting Venues: The Bluebird Cafe holds legendary status among songwriters, offering an intimate setting where aspiring artists can perform their original works. This venue has been instrumental in launching the careers of many famous musicians.
Musical Heritage: Nashville is not only known for its contemporary music scene but also for its rich musical heritage. Visitors can explore iconic sites such as the Country Music Hall of Fame and the Johnny Cash Museum to learn about the city's influential musicians and their contributions to American music.
With its lively atmosphere, diverse genres, and historical significance, Nashville's Music Scene offers an unforgettable experience for music enthusiasts of all kinds.
---
Exploring Nashville's Museums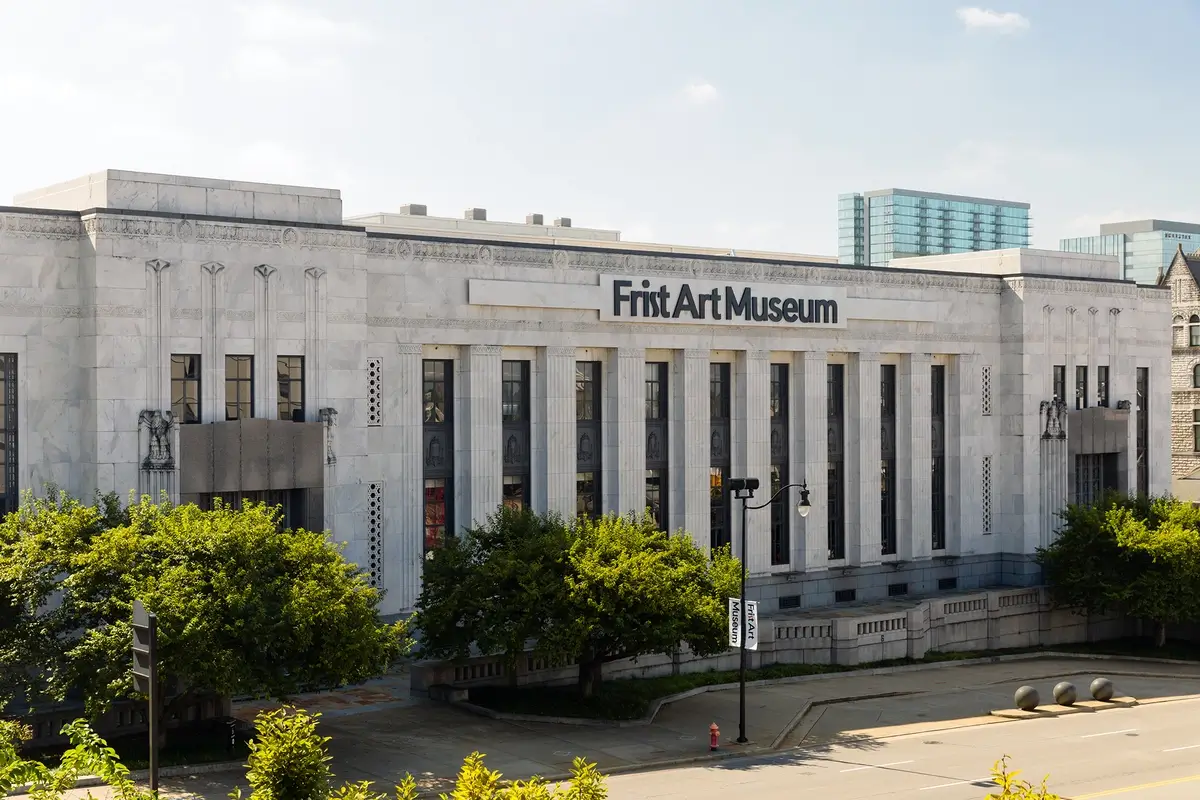 Exploring Nashville's Museums offers visitors an opportunity to delve into the city's rich cultural history and artistic heritage.
With a variety of museums showcasing different aspects of Nashville's past, there is something for everyone to enjoy. The following table highlights some of the prominent museums in Nashville:
| Museum Name | Description |
| --- | --- |
| Country Music Hall of Fame | Showcasing the history and evolution of country music |
| The Johnny Cash Museum | Dedicated to the life and legacy of iconic musician Johnny Cash |
| Frist Art Museum | Featuring a diverse collection of contemporary and historic art |
| Tennessee State Museum | Highlighting the state's history, culture, and natural heritage |
The Country Music Hall of Fame provides a comprehensive look at the genre that Nashville is famous for.
Visitors can explore exhibits on legendary musicians, listen to classic recordings, and even try their hand at playing instruments.
The Johnny Cash Museum offers an intimate glimpse into the life of one of country music's most influential figures, with personal artifacts and memorabilia on display.
For art enthusiasts, the Frist Art Museum showcases rotating exhibitions from around the world. From modern masterpieces to classical works, there is always something new to discover.
Additionally, the Tennessee State Museum provides a comprehensive overview of Tennessee's history through interactive exhibits and artifacts.
---
Outdoor Activities in
Outdoor activities in Nashville encompass a wide range of options for visitors to enjoy the natural beauty and recreational opportunities found in and around the city.
From exploring picturesque parks to embarking on thrilling adventures, there is something for everyone to enjoy outdoors in Nashville.
Here are three popular outdoor activities that showcase the diverse offerings of this vibrant city:
Hiking: Nashville boasts several scenic hiking trails that allow visitors to immerse themselves in nature. Radnor Lake offers peaceful walking paths and the chance to spot wildlife, while Shelby Bottoms Greenway provides a beautiful riverside setting for hiking and biking. For those seeking a more challenging hike, Cummins Falls offers stunning waterfalls and rugged terrain.
Water Sports: With its many lakes and rivers, Nashville is an ideal destination for water sports enthusiasts. Visitors can go kayaking or paddleboarding on Percy Priest Lake or Cumberland River, or try their hand at fishing for bass or catfish.
Music Events: Nashville's outdoor music events draw crowds from near and far. The annual Live on the Green concert series showcases local and national artists against the backdrop of downtown Nashville's skyline, while the Musicians Corner at Centennial Park offers free live performances every weekend during spring and summer.
Whether you prefer hiking through lush forests, exploring serene lakes, or enjoying live music under the open sky, Nashville has plenty of outdoor activities to satisfy your adventurous spirit.
Shopping in Nashville
The city of Nashville offers a diverse range of shopping options for visitors to explore. Whether you're looking for high-end fashion, unique boutiques, or local artisan goods, Nashville has something to offer every shopper.
One popular shopping destination is The Mall at Green Hills, which features luxury brands such as Louis Vuitton and Tiffany & Co., as well as department stores like Nordstrom and Macy's.
For those seeking a more eclectic experience, Hillsboro Village is home to a variety of independent shops selling everything from vintage clothing to handmade jewelry.
Another must-visit shopping area is 12 South, known for its trendy boutiques and hipster vibe. Here you'll find shops like Draper James, owned by actress Reese Witherspoon, which offers stylish clothing and accessories with a Southern flair.
Additionally, the Gulch neighborhood is known for its upscale shops and art galleries.
Overall, Nashville's shopping scene caters to all tastes and budgets, making it a great destination for retail therapy enthusiasts.
Dining in Downtown Nashville
Dining in Downtown Nashville offers a diverse range of culinary options that cater to various tastes and preferences.
Whether you're in the mood for traditional Southern fare or seeking more modern and innovative dishes, downtown Nashville has it all.
Here are three notable dining establishments that exemplify the vibrant food scene in this area:
Address: 221 Second Avenue North
This restaurant provides a traditional Southern menu with a wide selection of appetizers, entrees, and cocktails. Its proximity to a museum and historical building adds an extra element of charm to the dining experience.
Frothy Monkey
Located at 235 Fifth Avenue North, Frothy Monkey is not only a cafe but also a full-service restaurant offering breakfast, lunch, dinner, desserts, and specialty coffees. Their menu includes signature coffee drinks, cocktails, wine, as well as salads and sandwiches.
Etch
Situated at 303 Demonbreun Street, Etch is known for its modern ambiance and open kitchen concept where guests can witness skilled chefs preparing their meals. The award-winning chef Deb Paquette curates an impressive menu featuring seafood delicacies alongside venison, veal, and steak carpaccio appetizers.
With such enticing dining options available in downtown Nashville, it's no wonder that food enthusiasts flock to this area.
However if you really want to immerse yourself in the city's culinary culture, trying Nashville's famous hot chicken is an absolute must.
---
Trying Nashville's Famous Hot Chicken
Nashville's famous hot chicken is a must-try culinary experience that showcases the city's unique and flavorful take on Southern cuisine.
Hot chicken is a spicy fried chicken dish that has become synonymous with Nashville.
The dish typically consists of crispy, breaded chicken that is seasoned with a fiery blend of spices and served with pickles and white bread to help balance the heat.
The origins of hot chicken can be traced back to Nashville's African American community in the early 20th century.
Legend has it that Thornton Prince, a local restaurant owner, created the dish as a way to get revenge on his cheating partner.
He allegedly added an excessive amount of cayenne pepper to her fried chicken, expecting her to find it inedible. However, she loved it and soon customers were requesting 'that hot chicken.'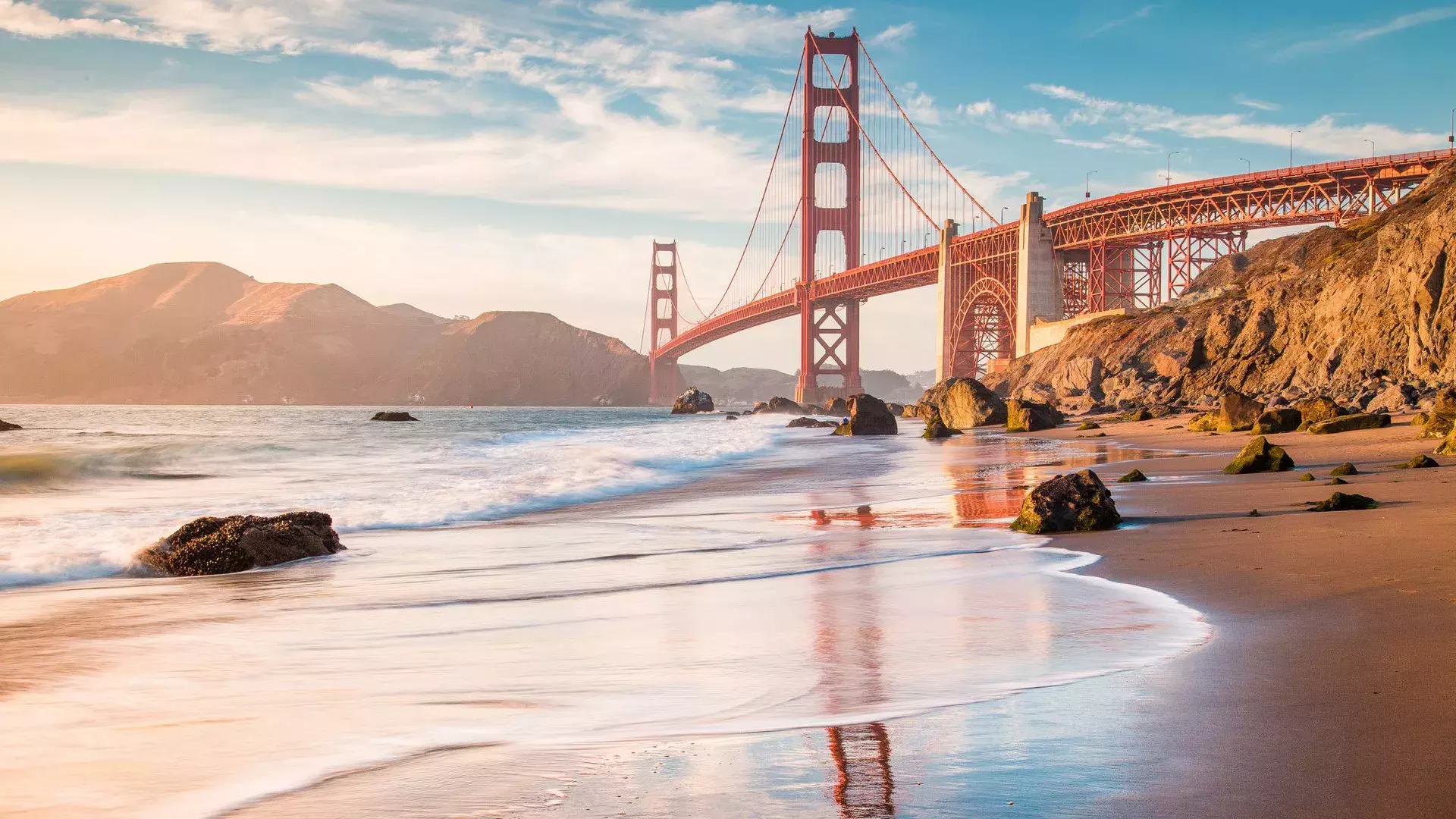 Explore San Francisco: The Ultimate Destination Guide
San Francisco is on your travel horizon, is it? You're in for a treat, as I've curated the ultimate guide to this pulsating, multicultural metropolis just for you! Table of Contents Show... Read more.
Today, there are numerous establishments in Nashville where visitors can sample this iconic dish. Each restaurant puts its own spin on hot chicken, offering varying levels of spiciness and different flavor profiles.
Whether you prefer mild or extra-hot, traditional or innovative toppings, there is a hot chicken joint in Nashville to suit your taste.
Trying Nashville's famous hot chicken is not just about satisfying your taste buds; it's also an opportunity to immerse yourself in the city's rich culinary heritage and experience a beloved local tradition.
So when visiting Music City, make sure to add hot chicken to your itinerary for an unforgettable gastronomic adventure.
---
Unique Dining Experiences in Nashville
After indulging in Nashville's famous hot chicken, visitors can further explore the city's vibrant culinary scene by seeking out unique dining experiences.
Nashville offers a diverse range of restaurants that not only showcase the city's Southern roots but also feature innovative dishes and concepts.
Here are three examples of such dining experiences:
The Catbird Seat: Located in Midtown, this intimate restaurant offers a front-row seat to culinary artistry. With an open kitchen and counter seating for just 22 guests, diners can observe as talented chefs create and present a multi-course tasting menu filled with inventive flavors and techniques.
Skull's Rainbow Room: Nestled in Printer's Alley downtown, this historic venue combines live music with exceptional cuisine. Guests can savor classic American dishes while enjoying performances ranging from jazz to burlesque. The elegant ambiance and vintage charm make for a truly memorable evening.
The Farm House: Situated in SoBro, this farm-to-table restaurant focuses on locally-sourced ingredients to create seasonally-inspired dishes. From artisanal cheese boards to hearty main courses, each plate is thoughtfully crafted to highlight the flavors of Tennessee.
These unique dining experiences offer visitors an opportunity to immerse themselves in Nashville's culinary culture while enjoying innovative cuisine and unforgettable atmospheres.
---
Best Bars and Nightlife in Nashville
Nashville offers a vibrant and diverse nightlife scene with a variety of bars and venues catering to different tastes and preferences. Whether visitors are looking for live music, craft cocktails, or a casual atmosphere, Nashville has it all.
One popular spot is Broadway, known as the 'Honky Tonk Highway,' where visitors can find numerous bars and clubs with live country music performances. The area is always bustling with energy and attracts both locals and tourists alike.
For those seeking a more upscale experience, there are also several rooftop bars that offer stunning views of the city skyline while enjoying handcrafted cocktails.
Additionally, Nashville has a thriving craft beer scene, with breweries scattered throughout the city offering unique flavors and styles.
From laid-back dive bars to trendy speakeasies, Nashville's nightlife caters to every preference. Visitors can immerse themselves in the rich musical heritage of the city or simply enjoy a night out in one of its many eclectic neighborhoods.
With its lively atmosphere and wide range of options, Nashville's nightlife is not to be missed.
Where to Stay in Downtown Nashville
In the downtown area of Nashville, there are a variety of hotels that offer different amenities and accommodations for visitors. These hotels aim to provide a comfortable and enjoyable stay for guests.
Here are three options in downtown Nashville:
Bobby Hotel: This hotel offers luxury rooms, one and two-bedroom suites, a full-service spa, and a rooftop lounge. Guests can indulge in the luxurious amenities while enjoying panoramic views of the city from the rooftop lounge.
21c Museum Hotel: Housed in a restored 1900s building, this hotel combines luxury amenities with original art. Guests can enjoy the fitness center and dine at Gray & Dudley restaurant, which offers delectable dishes.
Moxy Downtown: With its urban-chic rooms and locally roasted coffee, this hotel provides a trendy atmosphere for guests to relax in. The 24-hour fitness center allows guests to maintain their workout routines while visiting Nashville.
These hotels cater to different preferences and budgets, ensuring that visitors have plenty of options when choosing where to stay in downtown Nashville.
Whether seeking luxury or affordability, these hotels offer comfort and convenience for an unforgettable visit to Music City.
Can't find the right hotels to stay? Use the search engine below:
---
Exploring the Historic Districts of Nashville
The historic districts of Nashville offer visitors a glimpse into the city's rich cultural and architectural heritage.
With its charming cobblestone streets, preserved historical buildings, and vibrant atmosphere, these districts provide a unique experience for those interested in exploring Nashville's past.
One of the most famous historic districts in Nashville is Germantown. This neighborhood was established by German immigrants in the mid-19th century and still retains much of its original character.
Visitors can wander through the tree-lined streets, admiring the beautifully restored Victorian homes and quaint shops. The district also boasts several parks and green spaces, perfect for picnics or leisurely strolls.
Another must-visit historic district is East Nashville. Known for its eclectic mix of vintage shops, trendy boutiques, and thriving music scene, this neighborhood offers a vibrant blend of old and new.
Here you'll find colorful bungalows alongside modern condominiums, creating a dynamic architectural landscape.
Lastly, Hillsboro Village is another popular destination for history enthusiasts. This district features an array of charming cottages that date back to the early 20th century. It also offers a diverse range of restaurants, cafes, and independent shops where visitors can immerse themselves in Nashville's local culture.
Overall, exploring these historic districts allows visitors to delve into Nashville's past while enjoying its modern-day charm. Whether it's admiring historical architecture or indulging in local cuisine, there's something for everyone to enjoy in these captivating neighborhoods.
---
Excursions From Nashville
One popular option for visitors to Nashville is to take excursions to nearby attractions and natural areas. There are several options available for those who wish to explore beyond the city limits.
One such excursion is a visit to the Jack Daniel's Distillery in Lynchburg, Tennessee, which is about an hour and a half drive from Nashville.
Here, visitors can take a guided tour of the distillery and learn about the history and process of making this famous Tennessee whiskey.
Another popular excursion is a trip to the Great Smoky Mountains National Park, which is located on the border between Tennessee and North Carolina.
This national park offers breathtaking views, hiking trails, wildlife viewing opportunities, and camping facilities. Visitors can also explore the charming town of Gatlinburg, which serves as a gateway to the park.
For those interested in history, a visit to Andrew Jackson's Hermitage is highly recommended.
This historic site was once home to President Andrew Jackson and now serves as a museum dedicated to his life and legacy.
Visitors can tour the mansion, explore the grounds, and learn about Jackson's impact on American history.
Overall, taking excursions from Nashville allows visitors to experience different facets of Tennessee's culture, history, and natural beauty.
Exploring the Music Row District
Exploring the Music Row District in Nashville offers visitors a unique opportunity to immerse themselves in the rich history and vibrant atmosphere of the city's renowned music industry.
Here are three aspects that make this district a must-visit for music enthusiasts:
Historic Recording Studios: Music Row is home to legendary recording studios where iconic artists have created some of their most famous songs. The RCA Studio B, for example, holds historical significance as Elvis Presley recorded over 200 songs here. Visitors can take guided tours to learn about the recording process and hear fascinating stories behind these timeless tracks.
Record Labels and Publishing Houses: Along Music Row, visitors will find numerous record labels and publishing houses that have shaped the country music industry. These establishments provide a glimpse into the business side of music production, showcasing how artists are discovered, developed, and promoted.
Musical Landmarks: In addition to studios and labels, Music Row is adorned with statues, plaques, and memorials paying homage to influential musicians. One notable landmark is the Musicians Hall of Fame and Museum, which celebrates instrumentalists from all genres. Exploring these landmarks allows visitors to connect with Nashville's rich musical heritage.
As you delve into Nashville's music scene on Music Row, you'll find yourself captivated by its cultural significance and artistic energy.
Transitioning from this exploration of Nashville's music history, let's now shift our focus towards family-friendly activities in the city.
Family-Friendly Activities in Nashville
When looking for family-friendly activities in Nashville, visitors have a variety of options to choose from.
One popular option is the Adventure Science Center, which offers interactive exhibits and hands-on activities for children of all ages.
The center features a planetarium, where visitors can learn about the stars and planets through immersive shows.
Another family-friendly attraction is the Nashville Zoo, which houses a diverse collection of animals from around the world.
Visitors can explore exhibits such as the African Savannah, where they can see giraffes and zebras up close. The zoo also offers educational programs and animal encounters for a more immersive experience.
For outdoor enthusiasts, Centennial Park is an ideal destination. The park features walking trails, picnic areas, and a full-scale replica of the Parthenon. Families can enjoy leisurely strolls or rent bicycles to explore the park's scenic surroundings.
Additionally, Nashville offers numerous parks and playgrounds throughout the city that provide opportunities for families to relax and enjoy outdoor activities together.
With its wide range of family-friendly attractions and outdoor spaces, Nashville ensures that visitors of all ages will find something enjoyable to do during their visit.
Day Trips From Nashville
After exploring the family-friendly activities in Nashville, it's worth considering day trips from the city to further enhance your travel experience.
These day trips offer opportunities to delve into the surrounding areas and discover their unique attractions. Here are three noteworthy day trip destinations near Nashville:
Mammoth Cave National Park: Located in Kentucky, just a two-hour drive from Nashville, this national park is home to the world's longest known cave system. Visitors can embark on guided tours through intricate underground passages and witness stunning limestone formations.
Jack Daniel's Distillery: Situated in Lynchburg, Tennessee, approximately an hour and a half from Nashville, this iconic whiskey distillery offers informative tours that provide insight into the history and production of Jack Daniel's famous spirits.
Great Smoky Mountains National Park: A little over three hours away from Nashville lies this renowned national park straddling Tennessee and North Carolina. With its breathtaking landscapes, including mountains, forests, and waterfalls, visitors can engage in various outdoor activities such as hiking, camping, wildlife spotting, and scenic drives along the picturesque roads.
These day trips offer diverse experiences ranging from natural wonders to cultural heritage sites while allowing travelers to explore beyond the boundaries of Nashville.
Transportation Options in Nashville
The transportation options in Nashville include a main public transit system called WeGo Public Transit, which operates purple buses covering over 50 routes throughout the city.
This provides residents and visitors with a convenient and affordable way to navigate Nashville's various neighborhoods and attractions. The buses are easily recognizable by their distinctive purple color, making them easy to spot and identify.
For individuals who prefer a more traditional means of transportation, taxi services are available. Ride-sharing platforms such as Uber and Lyft are also readily available throughout the city for individuals seeking a more modern alternative.
WeGo Public Transit provides a comprehensive network of routes that connect various districts of Nashville, such as downtown, residential areas, shopping complexes, and important tourist locations.
The buses are outfitted with facilities such as air conditioning and comfy seating to ensure that passengers have a nice voyage.
WeGo Public Transit offers frequent schedules throughout the day, allowing commuters to get to their destinations on time.
Taxis, in addition to WeGo Public Transit, are another alternative for travelling around Nashville. Taxis can be hailed on the street or reserved using phone apps or websites.
For people who prefer not to use public transit, they provide convenience and door-to-door service.
Ride-sharing platforms such as Uber and Lyft are easily available in Nashville for those seeking even more convenience and flexibility.
These services let users to request rides using smartphone apps, making it possible to travel about the city at any time of day or night.
Overall, Nashville's transportation alternatives appeal to a wide range of preferences and needs.
Visitors will have plenty of options to see all that Music City has to offer, whether it's the dependable bus system of WeGo Public Transit or the convenience of taxis and ride-sharing platforms like Uber and Lyft.
Tips for Saving Money in Nashville
One way to save money while visiting Nashville is to schedule a vacation during the winter months, when flights and hotel costs are often lower.
In Nashville, winter is considered the low season, with fewer tourists than other seasons of the year.
This can lead to lower demand for lodging and transportation services, resulting in lower pricing.
Additionally, in order to attract guests, airlines and hotels may offer special specials and discounts during this time.
Travelers can save even more money on a vacation to Nashville by taking advantage of the following cost-cutting opportunities:
Check tourism websites: Many tourism websites provide coupons and discounts for attractions, restaurants, and accommodations in Nashville. By checking these websites before your trip, you can find deals that will help you save money.
Purchase the Music City Total Access Pass: This pass offers savings on popular attractions and tours in Nashville. With this pass, visitors can gain access to multiple attractions at a discounted price.
Explore additional ways to save: Look for budget-friendly dining options or free activities such as concerts or street performances that can be enjoyed without spending extra money.
Essential Travel Tips for Nashville
When planning a trip to Nashville, it is critical to consider vital travel tips that will improve the whole experience.
One suggestion is to visit in the spring (April, May) or autumn (September, October), when the weather is often pleasant. When contrasted to the warmer months of July and August, these seasons are also less congested with tourists.
Another point to remember is that Nashville is in the Central Time Zone, but the rest of Tennessee is in the Eastern Time Zone. Daylight Saving Time is observed on a seasonal basis.
Nashville has a main public transportation system named WeGo Public Transit, which operates purple buses on more than 50 routes throughout the city.
The Regional Transportation Authority (RTA) also oversees the Music City Star regional rail line and manages 10 bus routes between Nashville and other locations. In Nashville, taxis, Uber, and Lyft are also accessible for transportation.
There are numerous hotels to select from in Nashville's diverse neighborhoods, including downtown and Hermitage. Each hotel has its own set of features and styles, ranging from luxury rooms and suites to boutique accommodations.
Overall, these vital travel advice will help travelers plan an informed vacation to Nashville and have a more pleasurable time visiting this bustling city.
---
Most Asked Questions About Nashville Travel Guide
How many days are enough for Nashville?
We recommend 3-4 days for a first-time visit to Nashville. This will give you enough time to see the city's most popular attractions, such as the Country Music Hall of Fame and Museum, the Grand Ole Opry, and Broadway. You'll also have time to explore some of the city's other neighborhoods, such as East Nashville and Germantown. If you have more time, you could also visit some of the day trip destinations near Nashville, such as the Jack Daniel's Distillery or the Civil War battlefields at Shiloh National Military Park.
What month is the best time to visit Nashville?
The best time to visit Nashville is during the spring (April-May) or fall (September-October). The weather is mild during these months, and there are fewer tourists. However, Nashville is a popular destination year-round, so you can visit any time and still have a great time.
Is Nashville walkable for tourists?
Yes, Nashville is very walkable for tourists. The downtown area is compact and easy to get around on foot. You can also walk to many of the attractions in East Nashville and Germantown. If you're planning on doing a lot of walking, be sure to wear comfortable shoes. Nashville can be hot and humid in the summer, so it's also a good idea to bring sunscreen and a hat.
What is the best way to travel around Nashville?
The best way to travel around Nashville depends on your budget and how much time you have. If you're on a budget, the best way to get around is by walking or taking the bus. The Nashville Metropolitan Transit Authority (MTA) operates a bus system that covers the entire city. If you're short on time, you can also take a taxi or Uber. However, these can be expensive, especially if you're traveling from one end of the city to the other. If you want to see more of the surrounding area, you can rent a car. However, this is not necessary if you're only staying in the downtown area.
---