Ultimate London Destination Guide
– Hey there! Have you ever dreamed of visiting the iconic city of London?
Well, you're in luck because we've got the ultimate London destination guide just for you! Whether you're a history buff, a foodie, or an art enthusiast, London has something to offer everyone.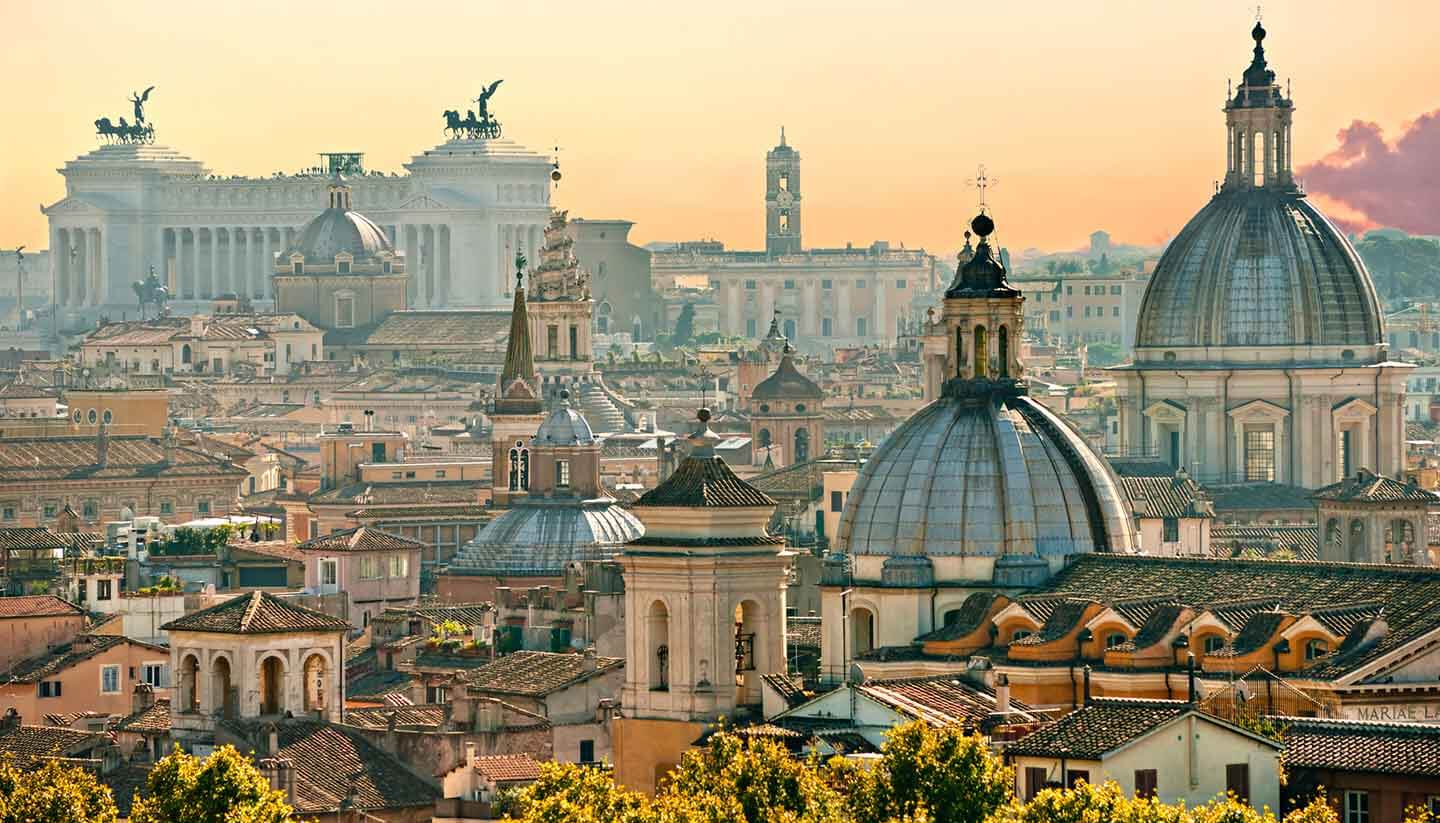 Discovering the Treasures of Rome: A Comprehensive Destination Guide
Table of Contents Show Rome: A Walk Through History Welcome to Rome: History and Background Geographical Location Cultural Significance Must-Visit Tourist Attractions The Colosseum Vatican City Trevi... Read more.
From the world-famous landmarks like the Big Ben and Buckingham Palace to the hidden gems tucked away in the vibrant neighborhoods, this city is truly a treasure trove waiting to be explored.
So, if you're ready for an unforgettable adventure in London, keep reading!
In our comprehensive guide, you'll discover everything you need to know to make the most out of your trip to London.
We'll take you on a virtual tour of the must-visit attractions, share insider tips on where to find the best local cuisine, and give you recommendations on the top cultural experiences you simply can't miss.
Whether you're planning a short weekend getaway or a longer stay, our guide will help you navigate through the bustling streets of London like a pro.
So, grab your suitcase and get ready for an unforgettable journey through the enchanting city of London – the adventure awaits!
The Best Things to See and Do in London: An Ultimate Guide

London, the capital city of England, is a vibrant and bustling metropolis that offers a plethora of attractions and experiences for visitors.



Whether you are a history buff, a foodie, a shopaholic, or a culture enthusiast, London has something to offer everyone.

In this ultimate destination guide, we will take you through the best that London has to offer, from getting to the city to exploring its top attractions, experiencing its rich culture, shopping in its diverse districts, finding the perfect accommodation, going on day trips, discovering hidden gems, indulging in sports and recreation, and learning about local tips and etiquette.

So let's dive in and plan your perfect trip to London!
Getting to London
Airports in London

London is well-served by several airports, making it easily accessible from all around the world. The main airports include Heathrow, Gatwick, Stansted, Luton, and London City Airport.

Some of these airports, such as Heathrow and Gatwick, have excellent transport links to the city center with options like the Heathrow Express, Gatwick Express, and tube lines.

It is advisable to check which airport is most convenient for your travel needs and budget.
Train stations in London

If you prefer to travel by train, London has an extensive rail network connecting it to major cities in the U.K. and Europe.

The major train stations in London include King's Cross, Paddington, Victoria, Euston, and Liverpool Street. These stations are well-connected to the rest of the city via the underground and bus services.
Getting around the city

London has an efficient public transport system consisting of the underground (aka the Tube), buses, trams, trains, and taxis.

The underground is the most popular and quickest way to travel within the city, with 11 lines covering the entire London area.

Buses are a great way to see the city from above ground, and they operate 24 hours a day. Trains are ideal for traveling to the outskirts of the city and exploring nearby towns.

Taxis are widely available but can be expensive, so it's best to use them for shorter journeys or when you have heavy luggage.
Exploring the City
Top attractions in London

London is brimming with iconic landmarks and attractions that are a must-visit for any traveler.

Some of the top attractions include the Tower of London, Buckingham Palace, the London Eye, Big Ben, the British Museum, the Tate Modern, and the National Gallery.

These attractions offer a glimpse into London's rich history, culture, and art scene.
Historical landmarks

In addition to the top attractions, London is home to numerous historical landmarks that have shaped the city's identity.

Explore the historic district of Westminster, discover the secrets of the Roman era at the Roman Baths, visit the Shakespeare's Globe Theatre, or take a walk along the iconic River Thames to soak in the history that London has to offer.
Museums and art galleries

For art and history lovers, London has a wide range of museums and art galleries that will delight and inspire.

The British Museum houses an extensive collection of artifacts from around the world, while the Tate Modern showcases modern and contemporary art.

Other notable museums include the Natural History Museum, the Victoria and Albert Museum, and the Science Museum.
Parks and green spaces

Escape the hustle and bustle of the city by exploring London's beautiful parks and green spaces. Hyde Park, Regent's Park, and St. James's Park are some of the largest and most popular parks in the city.


These parks offer a tranquil oasis where you can relax, have a picnic, or go for a leisurely stroll. Don't forget to visit the Royal Botanic Gardens, Kew, a UNESCO World Heritage site known for its stunning gardens and iconic glasshouses.
Experiencing London's Culture
Theater and live performances

London's West End is world-renowned for its vibrant theater scene. Catch a show at one of the many iconic theaters, such as the Lyceum Theatre, home to The Lion King, or the Palace Theatre, where Harry Potter and the Cursed Child is being performed.

From musicals to dramas and comedies, there is something for everyone in London's theater district.
Music and nightlife

London is a melting pot of cultures, and this is reflected in its diverse music and nightlife scene. From live music venues like the O2 Academy Brixton and the Roundhouse to trendy nightclubs in areas like Shoreditch and Camden, there is always something happening in London after dark.

Don't miss the chance to explore the vibrant neighborhoods of Soho and Covent Garden, known for their plethora of bars, pubs, and live music venues.
Festivals and events

London hosts a wide variety of festivals and events throughout the year, showcasing different cultures, arts, and cuisines.

From the Notting Hill Carnival, Europe's largest street festival, to the prestigious Chelsea Flower Show, there is always something happening in London. Be sure to check the event calendar before your visit to catch a unique cultural experience.
Cuisine and dining

London is a food lover's paradise, offering a wide range of cuisines from around the world. From traditional British fare like fish and chips to international cuisines like Indian, Chinese, Italian, and Middle Eastern, there is something to satisfy every palate.

Don't forget to explore the vibrant street food scene, with markets like Borough Market and Camden Lock Market offering a diverse array of culinary delights.
Shopping in London
Popular shopping districts

London is a shopaholic's dream, with a vast array of shopping districts catering to all tastes and budgets.

Oxford Street is the city's most famous shopping street, offering a mix of high-street brands and department stores.

Carnaby Street and Covent Garden are the go-to destinations for trendy boutiques and independent shops. For luxury shopping, head to Bond Street or Knightsbridge, where you'll find renowned designers and flagship stores.
Markets and stalls

If you're looking for unique souvenirs or vintage treasures, London's markets are a must-visit. Camden Market, known for its alternative fashion and street food, is a bustling hub of creativity.

Portobello Market in Notting Hill is famous for antiques and vintage clothing, while Spitalfields Market in Shoreditch offers a mix of food, fashion, and art.
Luxury shopping

For those with a penchant for luxury, London is home to some of the most prestigious department stores and luxury brands in the world.

Harrods and Selfridges are iconic destinations for high-end fashion and luxury goods. Sloane Street, in the affluent neighborhood of Chelsea, is lined with designer boutiques from brands like Chanel, Prada, and Gucci.
Vintage and thrift stores

London's vintage and thrift stores offer a treasure trove of unique finds. From vintage clothing to vinyl records and retro furniture, these stores cater to those looking for something one-of-a-kind.

Brick Lane in East London is famous for its vintage shops, while Notting Hill and Soho are also great neighborhoods to explore for vintage gems.
Accommodation Options
Hotels and resorts

London offers a wide range of accommodation options, from luxury hotels to budget-friendly options.

The city is home to renowned hotel brands like The Ritz, The Savoy, and The Dorchester, offering world-class service and amenities.

There are also boutique hotels and charming bed and breakfasts scattered throughout the city, each with its own unique flair.
Bed and breakfasts

For a more personal and intimate experience, consider staying in a bed and breakfast. London has a vast selection of B&Bs that provide cozy rooms, homemade breakfast, and a chance to interact with locals.

This option is ideal for those who want a more authentic experience or prefer a more relaxed atmosphere.
Serviced apartments

If you're traveling with family or prefer more space and independence, serviced apartments are a great option.

These fully furnished apartments come with all the comforts of home, including a kitchen and living area. You'll find serviced apartments in various neighborhoods across the city, catering to different budgets and preferences.
Hostels

For budget-conscious travelers or those looking to meet fellow globetrotters, hostels are an excellent choice. London has a wide range of hostels offering dormitory-style accommodation and communal spaces.

Some hostels even offer private rooms for those who prefer more privacy. Hostels are a great way to save money and immerse yourself in a social atmosphere.
Day Trips from London
Visiting nearby cities

London's central location makes it an ideal base for day trips to nearby cities. Take a short train ride to historic cities like Bath, with its stunning Roman baths, or Oxford, home to the prestigious university.

The picturesque towns of Cambridge, Windsor, and Canterbury are also easily accessible from London and offer a glimpse into British countryside charm.
Historical sites outside London

If you're a history buff, consider visiting some of the historical sites located just outside of London.

Explore the magnificent Windsor Castle, the oldest and largest inhabited castle in the world, or take a trip to Stonehenge, one of the most famous prehistoric landmarks.

Hampton Court Palace, the former residence of King Henry VIII, is another must-visit for history enthusiasts.
Nature and countryside escapes

For nature lovers, London's surrounding areas offer stunning countryside escapes. The Cotswolds, known for its picturesque villages and rolling hills, is a popular destination for hiking and exploring the great outdoors.

The charming coastal towns of Brighton and Whitstable are also easily accessible from London and offer beautiful beaches and scenic walks.
Off-the-beaten-path attractions

If you're looking to discover hidden gems and lesser-known attractions, London has plenty to offer. The Leadenhall Market, tucked away in the City of London, is a stunning Victorian covered market that is often overlooked by tourists.

The beautiful Kyoto Garden in Holland Park is a serene oasis inspired by Japanese gardens and is perfect for a peaceful escape from the city.
Secret gardens and squares

London is full of secret gardens and squares waiting to be discovered. The Garden at 120, located in the heart of the City of London, offers panoramic views of the city skyline.

The Inner Temple Garden, hidden behind the legal buildings of the Inner Temple, is a tranquil space filled with blooming flowers and serene fountains.
Quirky museums and oddities

For those who appreciate the offbeat and bizarre, London has a range of quirky museums and oddities to explore.

The Viktor Wynd Museum of Curiosities, located in Hackney, is a treasure trove of weird and wonderful artifacts. The Sir John Soane's Museum, a former residence turned museum, showcases the eccentric collection of the renowned architect.
Sports and Recreation
Football and sports stadiums

Football, or soccer, is a religion in London, and catching a match at one of the city's iconic stadiums is an experience like no other.

Wembley Stadium, home to the England national football team, is a must-visit for football enthusiasts. Other stadiums, such as Emirates Stadium and Stamford Bridge, are home to the Arsenal and Chelsea football clubs, respectively.
Outdoor activities

London's parks and green spaces provide ample opportunities for outdoor activities. Take a leisurely bike ride along the Thames Path, go for a jog in Hyde Park, or have a picnic in Regent's Park.

For more adventurous activities, head to Queen Elizabeth Olympic Park, where you can try your hand at everything from rock climbing to canoeing.
Fitness and wellness centers

Stay active and rejuvenate during your visit to London by indulging in the city's fitness and wellness centers.

From luxurious spas to state-of-the-art gyms, London has it all. Treat yourself to a massage or yoga session at a wellness retreat, or join a fitness class to get your heart pumping.
Local Tips and Etiquette
Currency and tipping

The currency used in London is the British Pound (GBP). It is advisable to have some cash on hand for small purchases, but credit cards are widely accepted.

When it comes to tipping, it is customary to leave a 10-15% tip in restaurants, bars, and for taxi rides. However, it is not mandatory, and the choice of tipping is entirely up to you.
Transport etiquette

When using public transportation, it's important to adhere to some basic etiquette. Stand to the right on escalators to allow people to pass on the left.

When using the Tube or buses, offer your seat to those who need it more, such as pregnant women, the elderly, or those with disabilities. Lastly, remember to queue patiently and wait for your turn when boarding public transport.
English customs and traditions

Embrace English customs and traditions during your visit to London. Afternoon tea is an integral part of British culture, so don't miss the chance to indulge in this quintessential experience.

Keep an eye out for pub culture, as London is home to many traditional pubs offering a cozy atmosphere and a wide range of beers and ales.
Conclusion: Plan Your Trip to London with Our Guide

London is a destination that captivates visitors with its rich history, vibrant culture, and endless possibilities.

Whether you're here for a few days or a longer stay, this ultimate destination guide has covered everything you need to know to make the most of your trip.

From getting to London and exploring its top attractions to experiencing its culture, shopping, finding accommodation, going on day trips, discovering hidden gems, enjoying sports and recreation, and learning about local tips and etiquette, London has it all.

So pack your bags, prepare for an unforgettable adventure, and get ready to fall in love with the magic of London!