Embarking on a Havana Adventure? Your Ultimate Guide Awaits!
Ah, Havana! A city that dances to the rhythm of its rich history, colorful culture, and tantalizing flavors.
If Havana is calling your name, you're about to embark on an unforgettable journey, and I'm here to be your virtual guide.
In this comprehensive destination guide, we'll explore the soul of Havana, from its iconic landmarks to its hidden treasures. Prepare to be swept away by the charm and vibrancy of Cuba's capital city.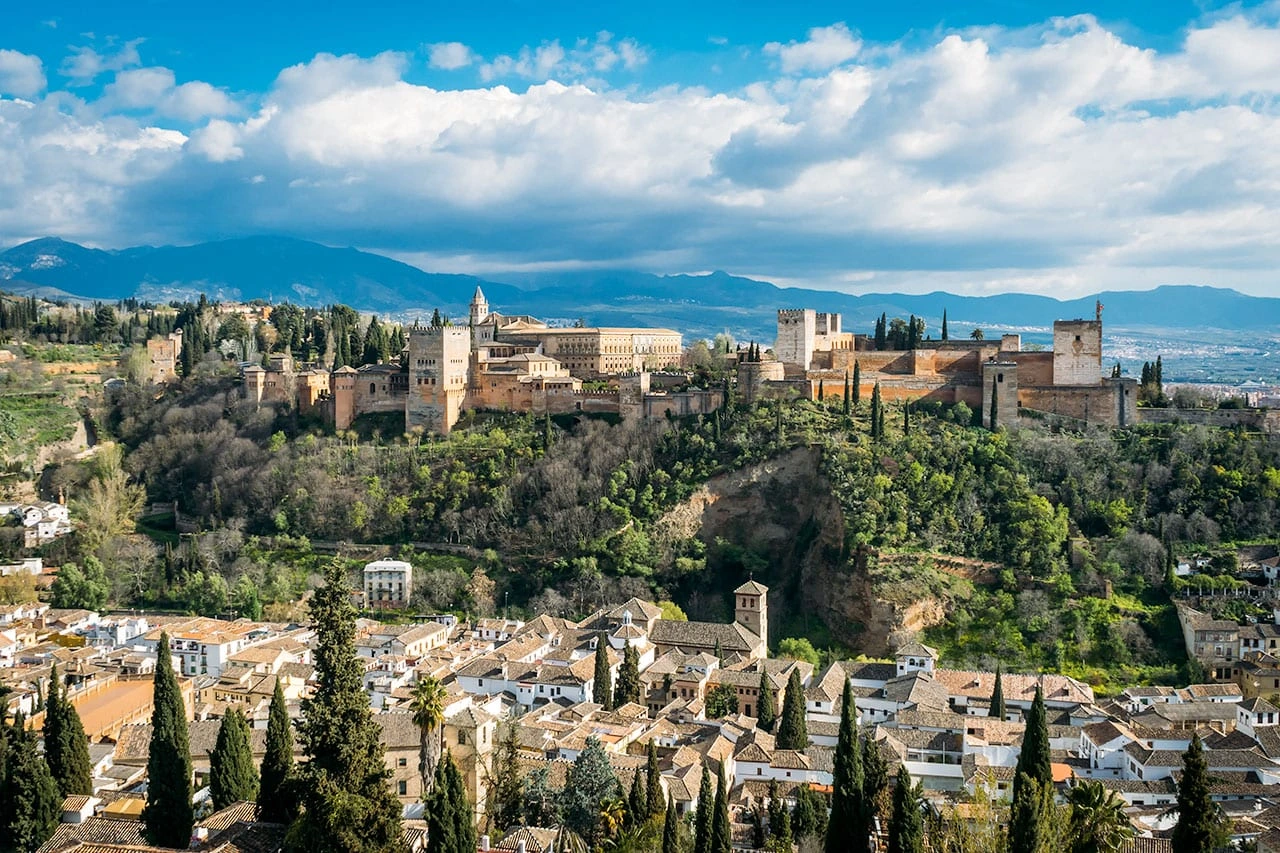 Granada, Spain: Complete Travel Guide
Table of Contents Show Discover the Magical City of Granada, Spain Why Granada Should Be Your Next Travel Destination 6 Things to do in Granada, Spain 1. Visit the Alhambra Palace Visiting Alhambra... Read more.
But that's just the beginning! This guide is your all-access pass to the must-see attractions of Havana.
Picture yourself strolling along the famous Malecon, where the sea kisses the shore and sunsets paint the sky.
Venture into the heart of Old Havana, a UNESCO World Heritage site, where colonial architecture and lively plazas tell stories of a bygone era.
And it's not just about the sights; I'll also guide you to the culinary gems, the spirited bars, and the unique shopping spots that make Havana a city like no other.
So grab your favorite Cuban coffee, settle in, and let's dive into the magic of Havana. Whether you're a history buff, a food enthusiast, or simply someone who loves to explore, this guide is your key to unlocking the wonders of Havana.
Get ready to experience Havana not just as a tourist, but as a true local. Your Cuban adventure starts here!
Your Comprehensive Travel Guide to Explore Havana, Cuba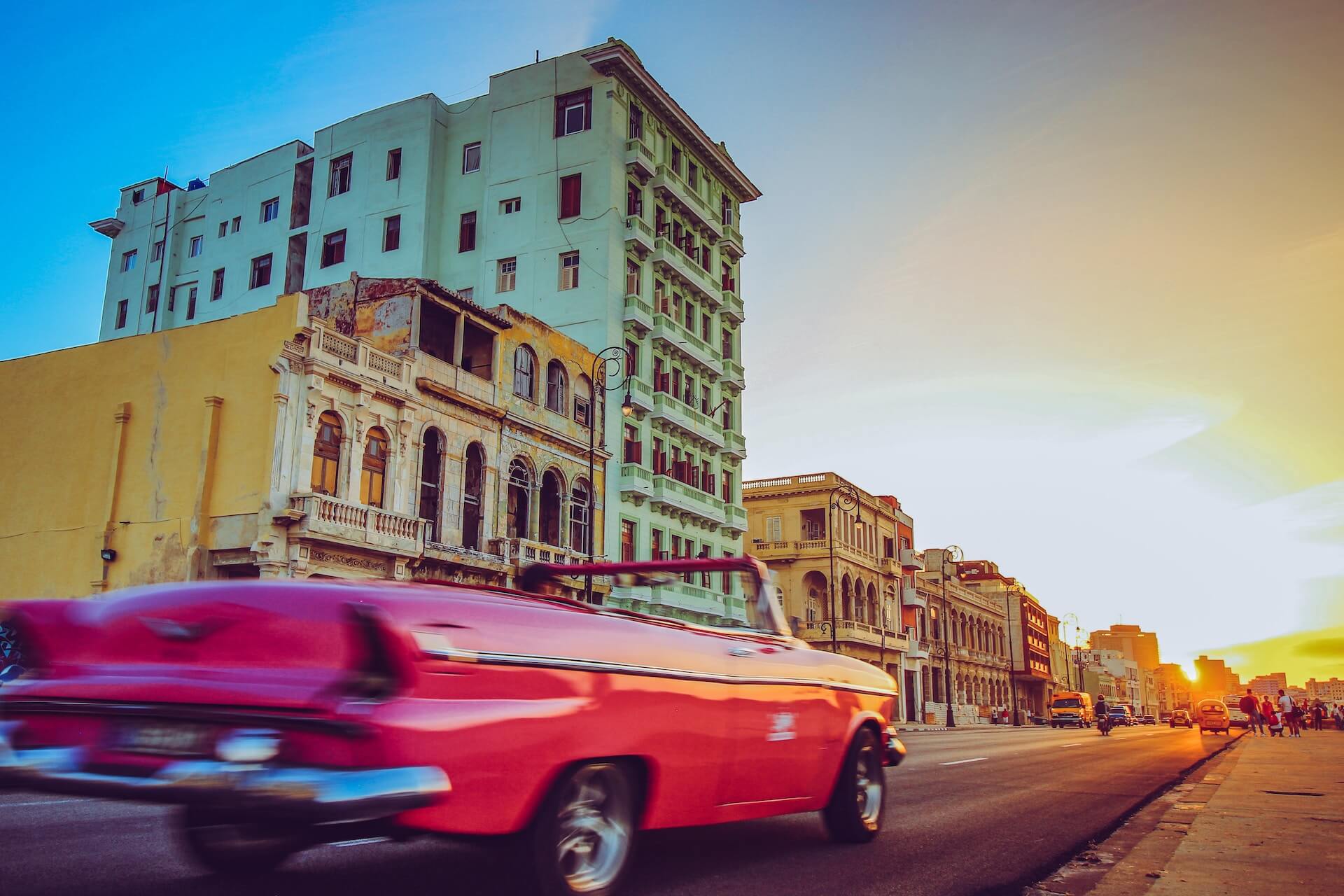 Havana, the capital city of Cuba, is a vibrant and colorful destination that offers a unique blend of history, culture, and natural beauty.
Whether you choose to arrive by air, sea, or land, Havana will captivate you with its charm and character.
In this comprehensive guide, we will take you through the various ways to get to Havana, the best accommodations options, must-see attractions, cultural experiences, local cuisine, outdoor activities, shopping, transportation, and safety tips.
So, get ready to embark on an unforgettable journey to Havana!
Your Gateway to Havana: Travel Options Unveiled
Havana, with its intoxicating blend of history, culture, and natural beauty, beckons travelers from around the world.
Whether you're seeking convenience, scenic vistas, or an adventurous journey, Havana offers various pathways to begin your Cuban exploration.
Here's a guide to help you choose the best way to reach this vibrant city.
By Air
For most travelers, flying into Havana's José Martí International Airport is the quickest and most straightforward option.
Major airlines like American Airlines, Delta, and JetBlue connect Havana with cities such as Miami, New York, and Atlanta.
Upon landing, taxis and hotel transfers are readily available to take you to your chosen destination within the city.
By Sea
For those drawn to the romance of sea travel, cruise ships offer a leisurely and scenic approach to Havana.
With itineraries from Caribbean ports like Miami and Cozumel, arriving in Havana by ship allows you to savor the beauty of Caribbean waters before stepping into the city's lively streets.
By Land
The adventurous souls among us may opt for a land journey to Havana. If you're coming from the United States, a drive from Miami followed by a ferry ride can lead you to Havana's shores.
Alternatively, crossing the land border from Mexico opens up options to continue to Havana by bus or car.
No matter how you choose to arrive, Havana extends a warm welcome, promising a journey filled with discovery, excitement, and unforgettable memories.
The pathways to Havana are as diverse as the city itself, each offering a unique perspective and experience.
Your Havana adventure is just a flight, cruise, or drive away, and the city awaits, ready to embrace you with its unique charm and vitality.
Where to Stay in Havana: Accommodation Options for Every Traveler
Havana, a city that pulsates with life and charm, offers a wide array of accommodation options to suit every taste and budget.
Whether you're seeking the opulence of a luxury hotel, the affordability of budget-friendly lodgings, or the authenticity of a Cuban home, Havana has something for you.
Here's a guide to help you find the perfect place to rest your head in this vibrant city.
Luxury Hotels
For those who desire a touch of elegance and indulgence, Havana's luxury hotels provide a blend of colonial grandeur and contemporary comfort.
The Gran Hotel Manzana Kempinski La Habana, a five-star gem in Old Havana, offers lavish rooms, a rooftop pool, and breathtaking city views.
Other luxurious options include the iconic Hotel Nacional de Cuba, the chic Saratoga Hotel, and the centrally located Iberostar Parque Central.
Budget Hotels
Traveling on a budget doesn't mean compromising on quality in Havana.
The city's array of affordable accommodations, including Casa Particulars (private homes offering rooms for rent), provides a cozy and economical stay.
Experience the warmth of Cuban hospitality and immerse yourself in local living with these budget-friendly options.
Casas Particulares
For a stay that's as unique as Havana itself, consider a Casa Particular. These privately owned homes offer a glimpse into the heart of Cuban culture and hospitality.
Often housed in beautifully restored colonial buildings, Casas Particulares provide comfortable lodging at an affordable price.
Many hosts also offer delicious home-cooked Cuban meals, adding to the authenticity of your experience.
Havana's accommodation landscape is as diverse and colorful as the city itself. From the luxurious splendor of five-star hotels to the genuine warmth of a Cuban home, your perfect Havana haven awaits.
Choose the option that resonates with your travel style and budget, and let Havana's unique charm envelop you.
Your Cuban adventure is not just about the places you'll explore; it's also about the memories you'll create in the very place you call home during your stay.
Havana's Highlights: A Guide to Must-See Attractions
Havana, a city that thrives on its vibrant culture, historical richness, and artistic brilliance, is a treasure trove of attractions waiting to be explored.
From the time-worn charm of Old Havana to the lively rhythm of El Malecón, the city offers experiences that are as diverse as they are captivating.
Here's a curated list of must-see attractions that define the essence of Havana.
Old Havana
A walk through Old Havana is a journey into the soul of Cuba. This UNESCO World Heritage Site enchants with its narrow cobblestone streets, colorful colonial buildings, and lively plazas.
Explore landmarks like the Plaza de la Catedral and the Cathedral of Havana, and immerse yourself in the city's rich history through museums like the Museum of the Revolution and the Museum of Fine Arts.
El Malecón
Havana's iconic seafront promenade, El Malecón, is a celebration of life, culture, and natural beauty.
Stretching along the coastline, it's a place where locals and tourists alike gather to enjoy stunning ocean views, especially during the magical hours of sunset.
Whether you're strolling, chatting, or simply soaking in the sea breeze, El Malecón offers a slice of authentic Havana.
Plaza de la Catedral
Nestled in the heart of Old Havana, the Plaza de la Catedral is a picturesque square that exudes charm and elegance.
Dominated by the grand Cathedral of Havana, the plaza is a perfect spot to admire architectural artistry and explore nearby cafes, galleries, and shops.
Museo Nacional de Bellas Artes
For art lovers, the Museo Nacional de Bellas Artes is a must-visit. Housing an extensive collection of Cuban art, the museum showcases works from the colonial era to contemporary times.
The diversity of styles and the depth of artistic expression make it a fascinating exploration of Cuba's cultural heritage.
Havana's attractions are more than just sights to see; they are experiences that resonate with the heart and soul of the city.
Each landmark tells a story, each street pulsates with life, and each view unveils a different facet of Havana's unique charm.
These must-see attractions are your gateway to discovering Havana's soul, and they promise an experience that's as enriching as it is unforgettable.
Whether you're a history buff, an art enthusiast, or simply a curious traveler, Havana awaits with open arms, ready to share its secrets and wonders.
Immerse Yourself in Havana's Culture: Unique Experiences Await
Havana, with its rich cultural tapestry, offers experiences that go beyond the typical tourist attractions.
The city's soul is expressed through its music, art, dance, and traditions, and there are unique cultural experiences that allow you to connect with the essence of Havana.
Here's a guide to some unforgettable cultural experiences that will enrich your visit to this vibrant city.
Havana Jazz Festival
If your visit coincides with January, the Havana Jazz Festival is an event you simply cannot miss.
A celebration of jazz that resonates with the city's musical soul, this festival brings together international stars and local talents.
Attend concerts, jam sessions, and workshops, and let the lively rhythms and soul-stirring melodies of jazz sweep you away.
Cigar Rolling Tour
Cuba's cigars are legendary, and a guided tour of a cigar factory in Havana offers a fascinating insight into this revered art form.
Witness the skill and precision of craftsmen as they hand-roll cigars, learn about the intricate process, and perhaps even try your hand at rolling one.
A cigar from Havana is not just a souvenir; it's a tangible piece of Cuban culture.
Ballet at Gran Teatro de La Habana
Experience the elegance and beauty of ballet at the iconic Gran Teatro de La Habana. Whether it's a classical masterpiece or a contemporary creation, a ballet performance in this magnificent theater is a feast for the senses.
The grace of the dancers, the allure of the costumes, and the grandeur of the theater come together to create a magical evening.
Havana's cultural experiences are windows into the city's heart and soul. They offer a deeper understanding of the traditions, creativity, and passions that shape Havana's unique identity.
Whether you're swaying to the rhythms of jazz, unraveling the secrets of cigar making, or being enchanted by the ballet, these experiences add layers of richness to your Havana adventure.
Embrace the culture, feel the pulse of the city, and let Havana reveal itself to you in ways that are as profound as they are delightful.
Savoring Havana: A Culinary Journey Through Local Cuisine
Havana's culinary landscape is a delightful blend of traditions, flavors, and creativity. The city's food tells a story of cultural fusion, local ingenuity, and a love for hearty, flavorful dishes.
Whether you're a food enthusiast or simply curious about Cuban cuisine, Havana offers a gastronomic adventure that tantalizes the taste buds. Here's a guide to help you savor the best of Havana's culinary offerings.
Traditional Cuban Dishes
Cuban cuisine is a celebration of Spanish, African, and Caribbean influences. Indulge in classics like Ropa Vieja, a succulent shredded beef stew, or Moros y Cristianos, a harmonious blend of rice and black beans.
Bite into a crispy Cuban sandwich filled with roasted pork, ham, Swiss cheese, pickles, and mustard.
And of course, no Cuban meal is complete without a refreshing mojito or a glass of the island's famed rum.
Paladares: Private Restaurants
For an authentic and intimate dining experience, seek out Havana's paladares. These privately owned restaurants, often run by local chefs, offer a culinary experience that's both personal and innovative.
From traditional home-cooked meals to modern fusion dishes, paladares are a testament to the creativity and passion of Havana's culinary talents.
Cuban Rum Tasting
Cuba's rum is legendary, and a rum tasting experience in Havana is a sensory delight. Visit renowned distilleries like Havana Club and embark on a journey through the art of rum-making.
Sample aged rums, each with its unique flavor profile, from smooth and caramel-like to robust and spicy.
A rum tasting in Havana is not just about sipping spirits; it's about understanding a craft that's deeply intertwined with Cuban culture.
Havana's culinary scene is a feast for the senses, offering flavors, textures, and experiences that resonate with the city's vibrant character.
From the comfort of traditional dishes to the innovation of private restaurants, from the allure of rum to the simplicity of a well-made sandwich, Havana's food is a reflection of its soul.
Embrace the culinary delights of Havana, and let your taste buds dance to the rhythm of this enchanting city.
Your gastronomic adventure in Havana is a journey of discovery, pleasure, and a celebration of all things deliciously Cuban.
Embrace the Outdoors: Adventure and Exploration in Havana
Havana's allure extends beyond its vibrant streets and historical landmarks. The city and its surroundings offer a plethora of outdoor activities that allow you to connect with nature, explore unique landscapes, and indulge in adventurous pursuits.
Whether you're a thrill-seeker or simply looking to unwind in the natural beauty, Havana has something to offer.
Here's a guide to some of the best outdoor activities in and around Havana.
Exploring the Malecón by Bike
The iconic Malecón, Havana's seafront promenade, is a perfect place for a leisurely bike ride. Rent a bike and pedal along the waterfront, feeling the ocean breeze and taking in the breathtaking views of the city and sea.
The Malecón's lively ambiance, coupled with the scenic beauty, makes for a delightful cycling experience. Don't forget to stop at cafes or seafood stands to savor local flavors along the way.
Snorkeling in Playas del Este
A short drive from Havana takes you to Playas del Este, a stretch of pristine beaches that are a haven for snorkeling enthusiasts. Dive into the clear waters and explore an underwater world filled with vibrant fish and coral.
Whether you're an expert or a beginner, snorkeling in Playas del Este promises an unforgettable aquatic adventure.
Visit to Viñales Valley
For a taste of Cuba's rural charm, head to Viñales Valley. This UNESCO World Heritage Site is a picturesque landscape of lush greenery and unique karst formations.
Visit a traditional tobacco farm to learn about the cultivation of Cuba's famous cigars, or enjoy a horseback ride through the valley's stunning scenery.
Viñales Valley offers a tranquil escape from the city and a chance to immerse yourself in Cuba's natural beauty.
Havana's outdoor activities are a celebration of nature, adventure, and exploration. They offer a chance to see a different side of the city, one that's filled with natural wonders, exciting challenges, and serene landscapes.
Whether you're cycling along the Malecón, snorkeling in crystal-clear waters, or exploring the rural beauty of Viñales Valley, Havana's outdoors invites you to embrace the adventure and soak in the beauty.
Let the natural charm of Havana captivate you, and create memories that are as refreshing as they are exhilarating.
Shopping in Havana: A Treasure Trove of Culture, Craftsmanship, and Creativity
Havana's shopping scene is a vibrant blend of local markets, artisanal craftsmanship, and iconic Cuban products.
Far from the glitz and glamour of high-end boutiques, shopping in Havana is an experience that connects you with the city's culture, creativity, and traditions.
Whether you're looking for unique souvenirs or indulging in Cuba's famous cigars and rum, Havana offers a shopping experience that's both authentic and enriching. Here's a guide to help you navigate the best shopping spots in Havana.
Local Markets
Havana's local markets are a lively and colorful affair. Explore places like Mercado San José, also known as the Artisans' Market, where you'll find a plethora of handmade crafts, artwork, and mementos.
Engage with local vendors, haggle for the best prices, and take home a piece of Cuban culture. From hand-painted canvases to intricate wooden sculptures, the markets of Havana are a celebration of creativity and local talent.
Cuban Cigars and Rum
No visit to Havana would be complete without indulging in its world-renowned cigars and rum.
Visit reputable tobacco shops to select from a wide array of Cuban cigars, each hand-rolled with precision and care.
Complement your cigar collection with a bottle of Havana Club rum, available in various aged expressions.
These quintessential Cuban products are not just souvenirs; they are a taste of Havana's rich heritage.
Artisan Souvenirs
Havana's artisan shops and galleries are a testament to the city's artistic flair.
Discover beautifully crafted ceramics, jewelry, paintings, and sculptures, each reflecting the soul and creativity of Cuban artists.
Purchasing these artisan souvenirs is not just a shopping experience; it's a way to connect with Havana's artistic community and bring home a piece of its artistry.
Shopping in Havana is an exploration of culture, craftsmanship, and authenticity. It's about discovering the heart of the city through its products, engaging with local artisans, and celebrating the uniqueness of Cuban creativity.
Whether you're browsing through bustling markets, selecting the perfect cigar, or admiring handcrafted art, shopping in Havana is a delightful journey that enriches your travel experience.
Embrace the charm of Havana's shopping scene and take home memories that resonate with the spirit of this captivating city.
Havana's transportation is as colorful and diverse as the city itself. From the iconic classic American cars to the quirky coco taxis, getting around Havana is an experience that's filled with charm, nostalgia, and fun.
Whether you're cruising through the city's grand avenues or navigating the narrow alleys, Havana's transportation options offer a unique and memorable way to explore the city.
Here's a guide to some of the most distinctive ways to get around Havana.
Classic American Cars
A ride in a classic American car is more than just transportation; it's a journey back in time. These vintage beauties, meticulously maintained and restored, are a symbol of Havana's past.
Hire one of these colorful classics for a city tour or a leisurely cruise, and experience the glamour and elegance of a bygone era.
With the wind in your hair and the city's landmarks passing by, a ride in a classic American car is a quintessential Havana experience.
Coco Taxis
For a more whimsical mode of travel, look no further than the coco taxis. These bright yellow, egg-shaped vehicles are a delightful way to zip around Havana.
With their open sides and cheerful appearance, coco taxis offer a breezy and enjoyable ride.
Chat with the friendly drivers, take in the city's vibrant street life, and let the coco taxi add a touch of fun to your Havana exploration.
Bicitaxis
If you're looking for an eco-friendly and intimate way to navigate Havana's streets, consider taking a bicitaxi.
These bicycle-powered taxis provide a relaxed and leisurely ride, perfect for short distances and narrow lanes.
Negotiate a price, hop on, and let the bicitaxi take you on a charming journey through Havana's local neighborhoods.
Havana's transportation is a reflection of the city's character – vibrant, unique, and full of life.
Whether you're reliving history in a classic car, enjoying the playful ride of a coco taxi, or embracing the simplicity of a bicitaxi, getting around Havana is an adventure in itself.
Embrace the city's distinctive modes of travel and let them enhance your Havana experience, turning ordinary transportation into extraordinary memories.
Staying Safe in Havana: Essential Tips for Travelers
Havana is a vibrant and welcoming city, but like any popular tourist destination, it's wise to take some precautions to ensure a safe and enjoyable trip.
From safeguarding your belongings to being mindful of what you consume, here are some essential safety tips to keep in mind while exploring the Cuban capital.
Beware of Pickpockets
While Havana is generally considered safe, pickpocketing can occur, especially in crowded areas and tourist hotspots.
Stay vigilant and keep your belongings secure.
Use a money belt or a bag with zippers, and avoid displaying expensive jewelry or electronics. By being cautious and aware of your surroundings, you can minimize the risk of theft.
Use Licensed Taxis
Transportation in Havana is part of the city's charm, but it's essential to choose the right mode of travel. Always opt for licensed taxis, recognizable by their yellow color and official markings.
Unlicensed taxis may overcharge or take unnecessary detours. If in doubt, ask your hotel or a local guide to arrange a reputable taxi service for you.
Avoid Drinking Tap Water
While the local cuisine is a highlight of any trip to Havana, it's wise to be cautious with what you consume.
Tap water may not be suitable for all travelers, so stick to bottled or purified water. Be mindful of ice in drinks and choose cooked or well-prepared foods to avoid any stomach issues.
Embracing the local flavors is part of the Havana experience, but a little caution can go a long way in ensuring a pleasant culinary adventure.
Respect Local Customs and Regulations
Understanding and respecting local customs and regulations is essential for a smooth and respectful travel experience.
Follow the local dress code, be mindful of photography restrictions, and adhere to any guidelines provided by guides or authorities.
Being a responsible and considerate traveler not only enhances your experience but also fosters a positive relationship with the local community.
Havana is a city filled with culture, history, and warmth, and with a few simple precautions, you can fully immerse yourself in all that it has to offer.
By being mindful of your belongings, choosing reliable transportation, being cautious with food and water, and respecting local customs, you can enjoy Havana's unique charm with confidence and peace of mind. Happy travels!
Conclusion: Embrace the Magic of Havana
Havana, with its intoxicating blend of history, culture, music, and culinary delights, beckons travelers to explore and embrace its unique charm.
The city's vibrant streets, filled with the echoes of salsa music, the aroma of Cuban coffee, and the visual feast of classic cars and colonial architecture, offer an experience like no other.
From the timeless allure of Old Havana to the lively atmosphere of the Malecón, every corner of Havana tells a story.
Whether you're a history enthusiast, a food lover, or someone seeking the rhythm and soul of a city that never sleeps, Havana has a place for you.
So, grab your dancing shoes, your appetite for adventure, and your sense of wonder, and set off on a journey to Havana.
Let the city's magic sweep you off your feet, and create memories that will linger long after the music fades. Havana awaits, and it's ready to steal your heart.