Nusa Penida is an island south of Bali that is a popular destination in Indonesia for tourists. The island is known for its beautiful beaches and crystal clear waters.
Visitors to the island can enjoy snorkeling, diving, and swimming. There are also many shops and restaurants on the island. Many people who visit the island come for a day trip from Bali.
The beaches on the island are beautiful and very popular with tourists.
---
Nusa Penida's landscape is varied and beautiful, with something to offer everyone. The island is home to cliffs, beaches, caves, and forests, as well as a variety of flora and fauna.
The cliffs of Nusa Penida offer stunning views of the ocean below, and are a popular spot for hiking and rock climbing.
The beaches are perfect for swimming, sunbathing, or surfing, and the caves offer a cool respite from the heat of the day.
The forests are teeming with wildlife, and provide a great opportunity to see some of Indonesia's unique flora and fauna up close.
---
What to Do on the Island: Best Things to do in Nusa Penida
There are plenty of things to do on the island of Nusa Penida. For those who love the outdoors, there are hiking trails that wind through jungle terrain and end at stunning cliffside viewpoints. There are also several beaches where you can swim, sunbathe, or simply relax in the sand.
For those who prefer to stay indoors, there are a number of temples and caves to explore. The island is home to some of Bali's most important temples, including Pura Pedarma and Goa Giri Putri Cave Temple.
No matter what your interests are, there is something for everyone on Nusa Penida. So come and explore this beautiful island for yourself!
Here are a few things to do in Nusa Penida:
Visit Kelingking Beach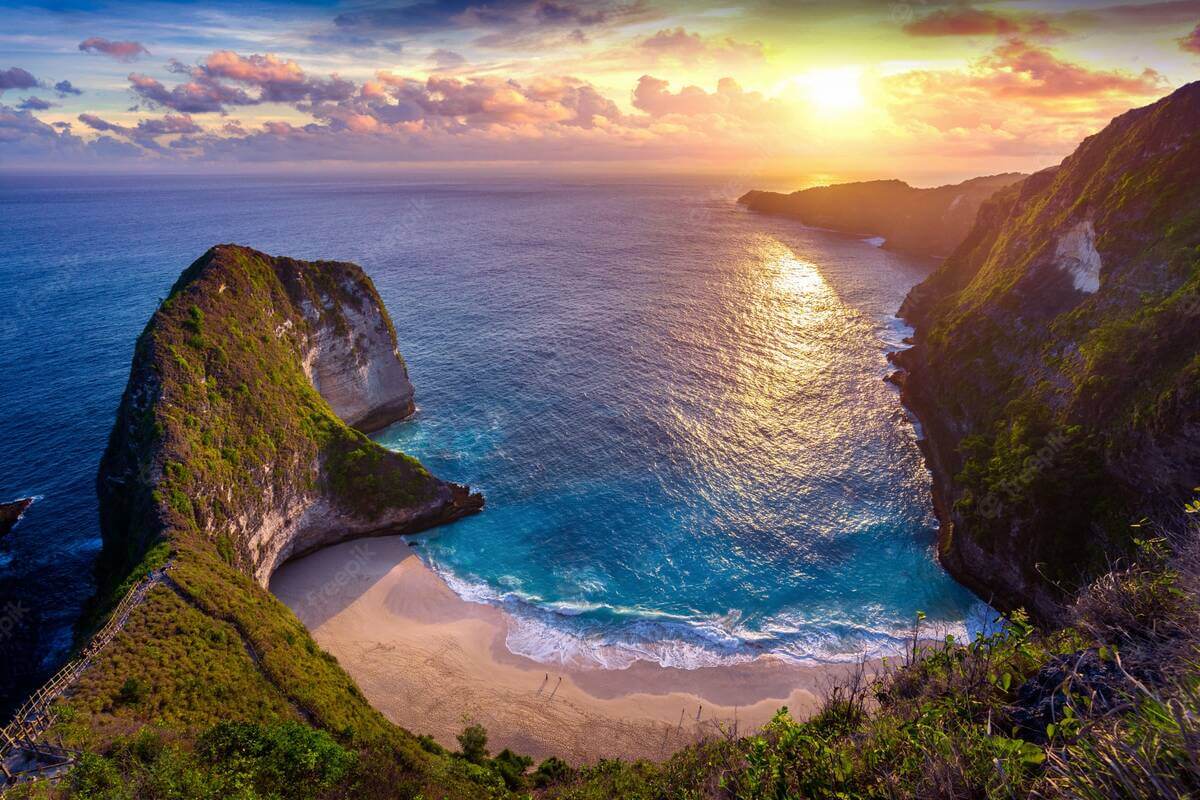 Kelingking Beach is one of the most popular beaches on Nusa Penida. It's known for its dramatic cliffside setting and stunning views.
To get to Kelingking Beach, you'll need to hike down a steep cliff. The hike can be challenging, but it's worth it for the incredible views. Once you're at the bottom, you can relax on the beach or swim in the crystal-clear water.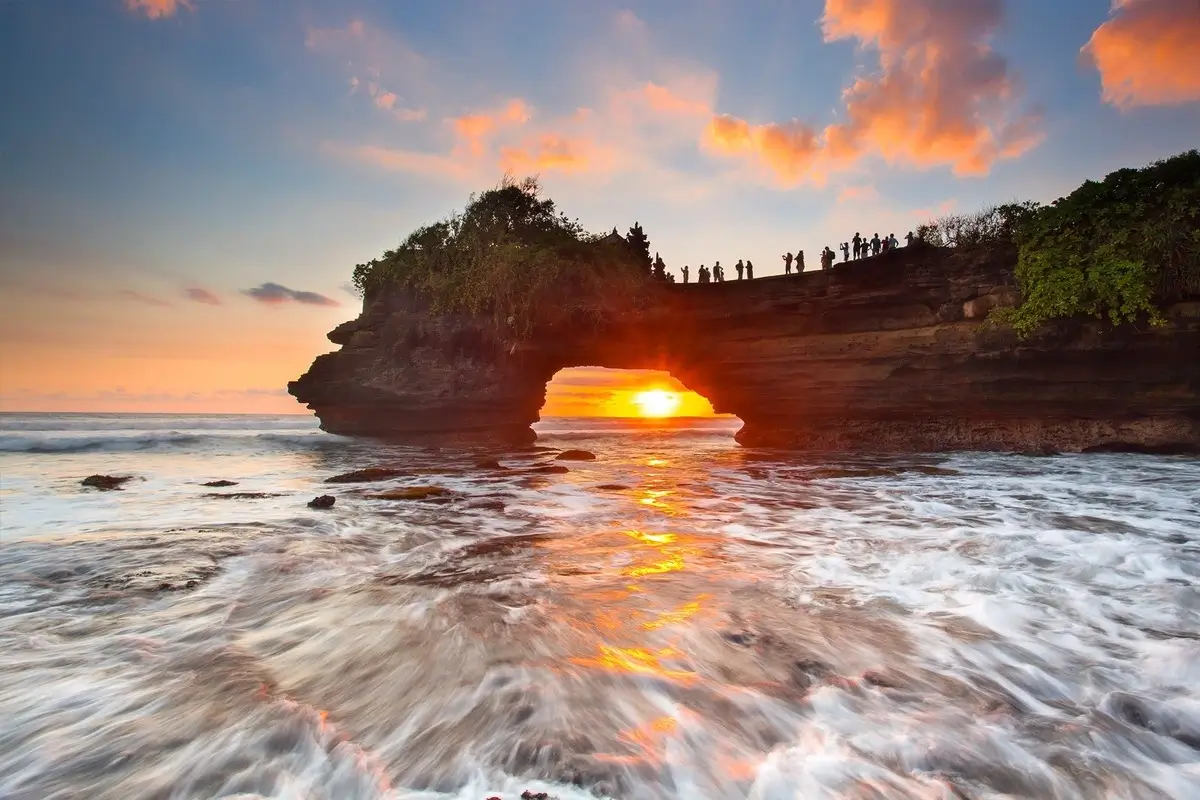 The Best of Bali: Top Things to do in Bali, Places to Visit, More!
Top Things to do in Bali, Places to Visit, More! – Bali is a stunning paradise in Indonesia, with white sand beaches and crystal-clear waters. It is known as the "Island of the... Read more.
If you're looking for an unforgettable beach experience, make sure to add Kelingking Beach to your list!
Hike to the Broken Beach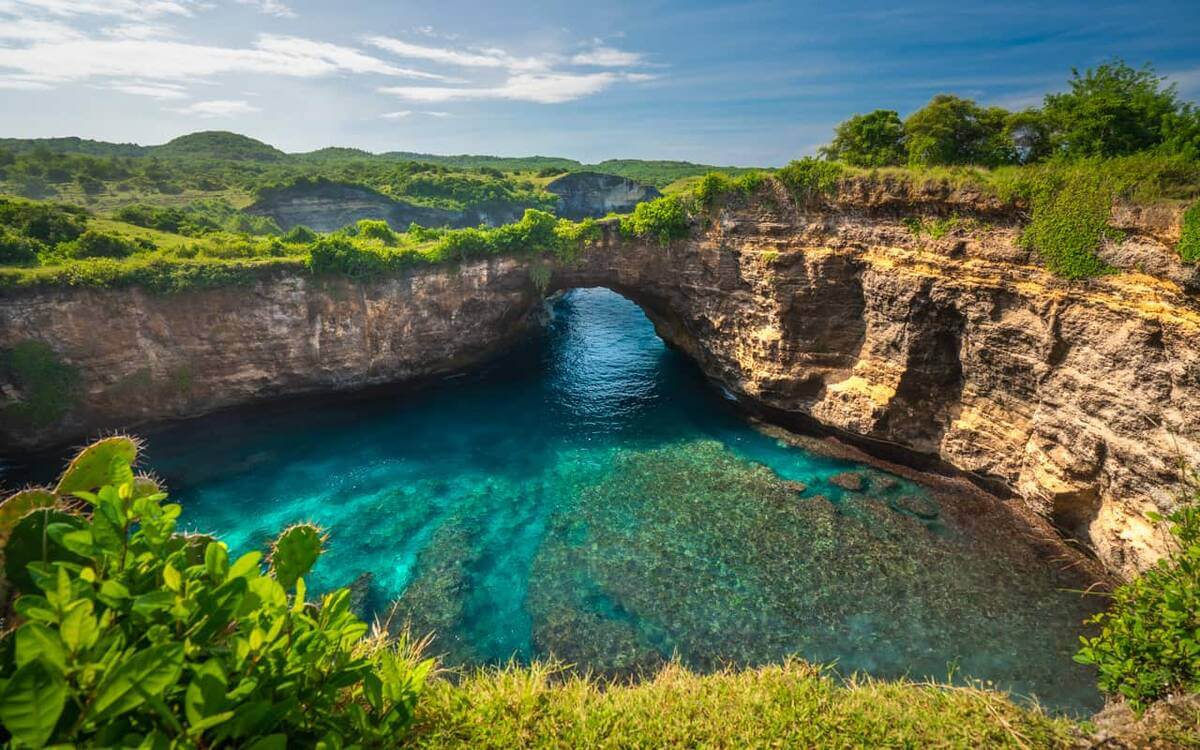 Nusa Penida is home to many beautiful beaches, one of which is Broken Beach. This beach gets its name from the giant archway that has been formed by years of erosion.
The archway is a popular spot for tourists to take photos, but be careful as the waves can be quite strong.
To get to Broken Beach, you'll need to hike for about 30 minutes. The hike isn't too difficult, but it can be slippery if it's raining.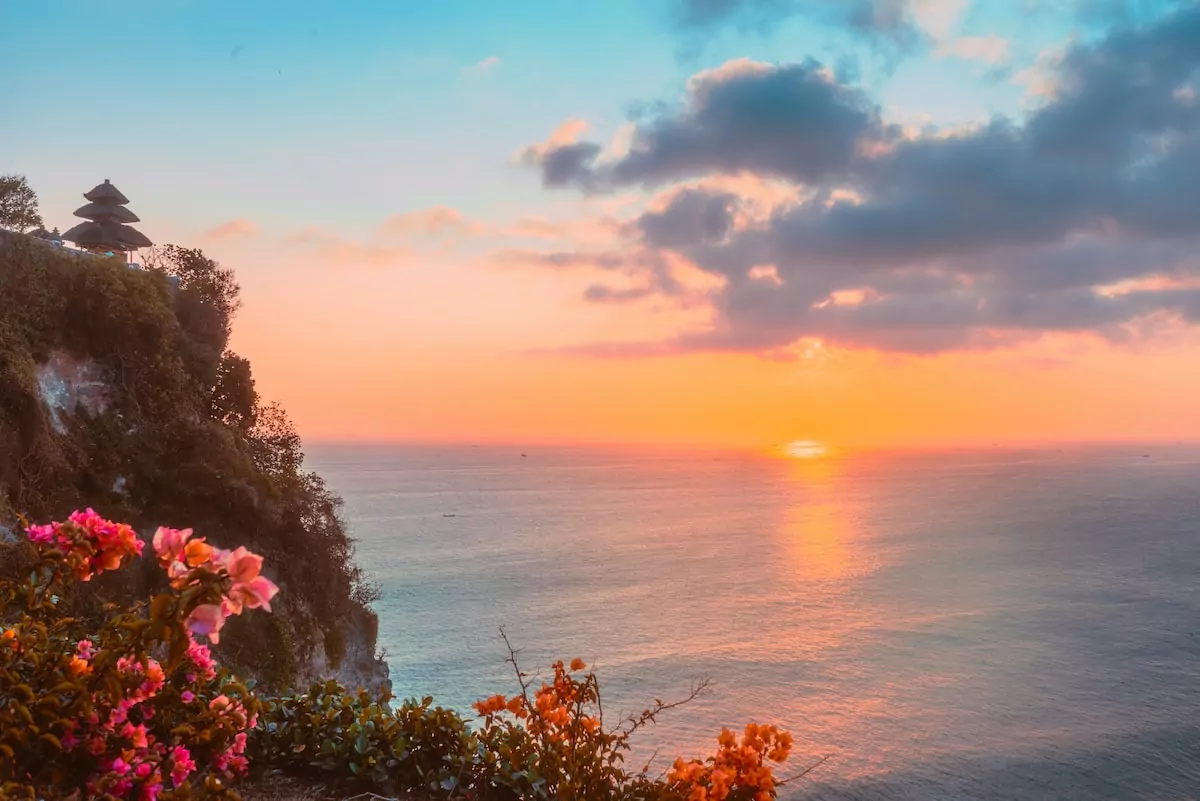 17+ Things To Do in Uluwatu, Bali: Traveler's Guide
Uluwatu, Bali is a renowned tourist destination known for its stunning coastal scenery and vibrant cultural attractions. Table of Contents Show Discovering Uluwatu, Bali The Distinct Charm of Uluwatu... Read more.
Once you reach the top, you'll be rewarded with stunning views of the sea and the cliffs. If you're feeling adventurous, you can even jump off the cliff into the water below. Just make sure to check the tides before you do!
Snorkel at Crystal Bay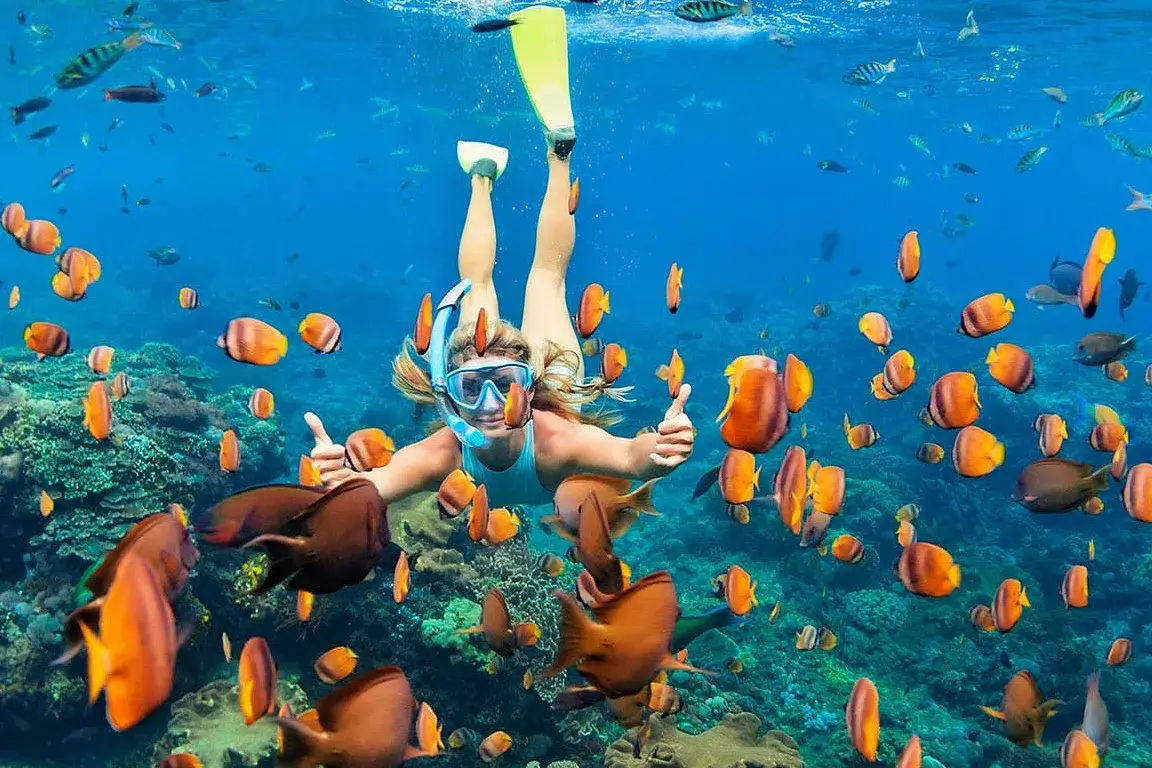 Snorkeling at Crystal Bay is one of the best things to do in Nusa Penida. The water is crystal clear and there are so many beautiful fish to see. It's a great place to relax and enjoy the underwater world.
Watch the Sunset at Peguyangan Waterfall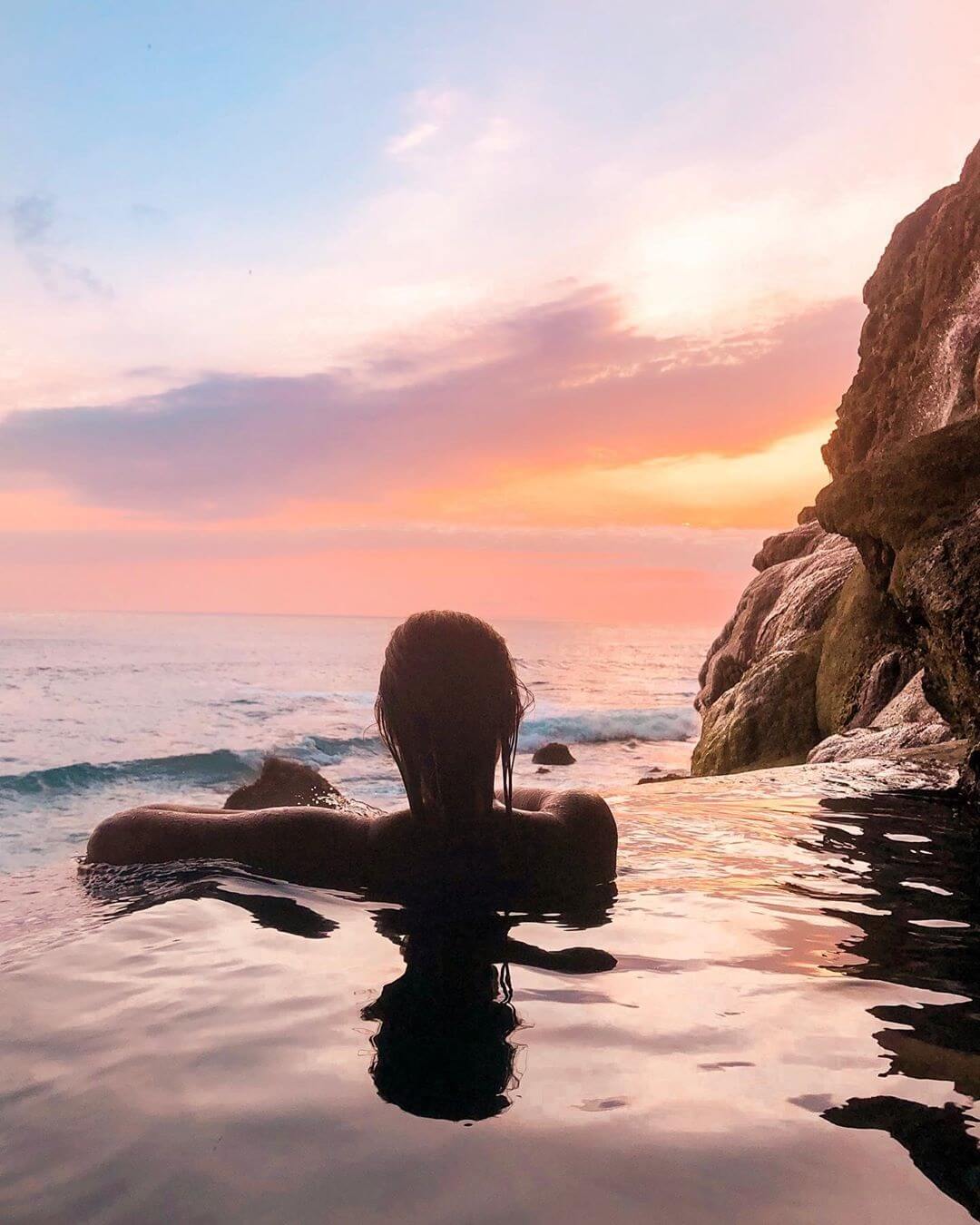 Peguyangan Waterfall is one of the most popular attractions on Nusa Penida. The waterfall is located in the village of Peguyangan, which is a short drive from the main town of Baan.
Peguyangan Waterfall is best visited in the late afternoon or early evening, when the sun is setting. The best time to visit the waterfall is during the dry season, from April to October. During this time, the water level at the waterfall is lower and there is less chance of rain.
Visitors can park their vehicles at the bottom of the hill and walk up to the waterfall. The walk takes around 10 minutes and there are steps leading up to the waterfall.
There are also several restaurants and cafes located near the parking area, where visitors can buy food and drink before or after their visit to Peguyangan Waterfall.
Explore Atuh Beach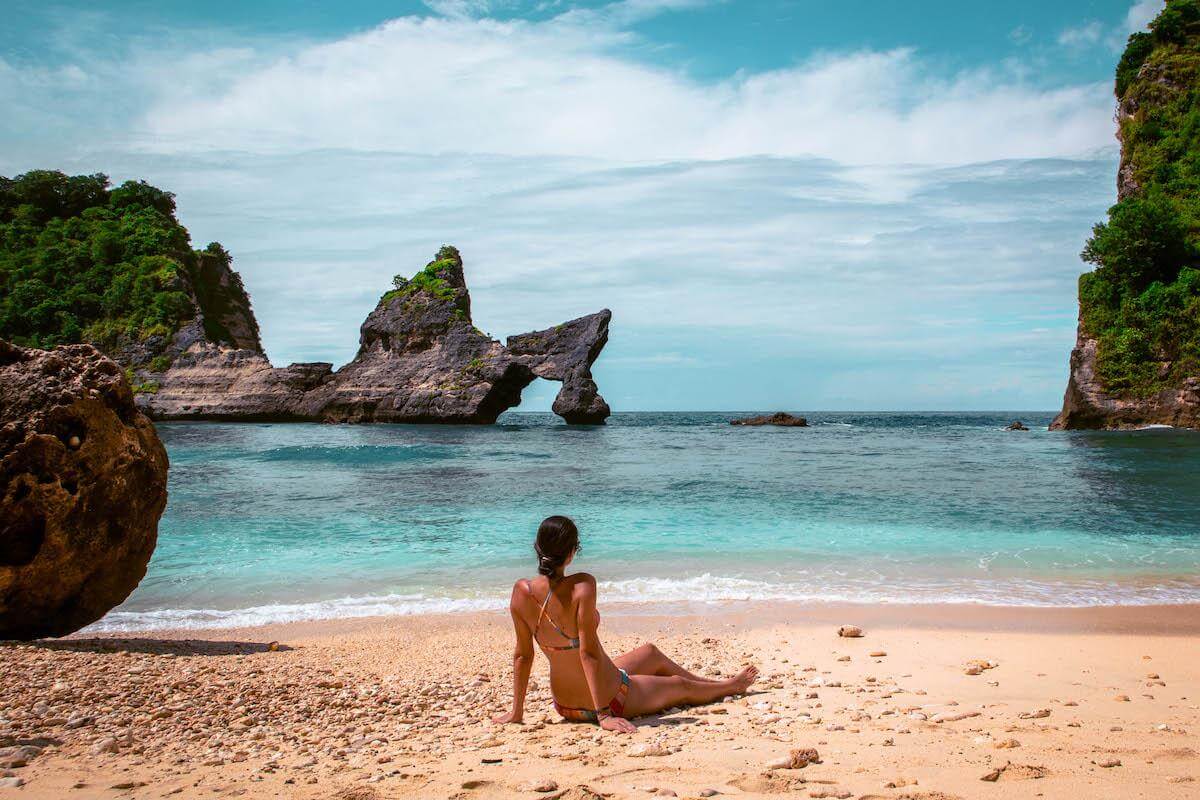 Atuh Beach is located on the north coast of Nusa Penida and is one of the most popular beaches on the island. The beach is known for its dramatic cliffs, crystal-clear water, and white sand beaches.
Visitors can find a number of small restaurants and warungs (food stalls) along the beach. Atuh Beach is also a great place to go snorkeling or diving, as there are many reefs located just offshore.
Stop by the Goa Giri Putri Temple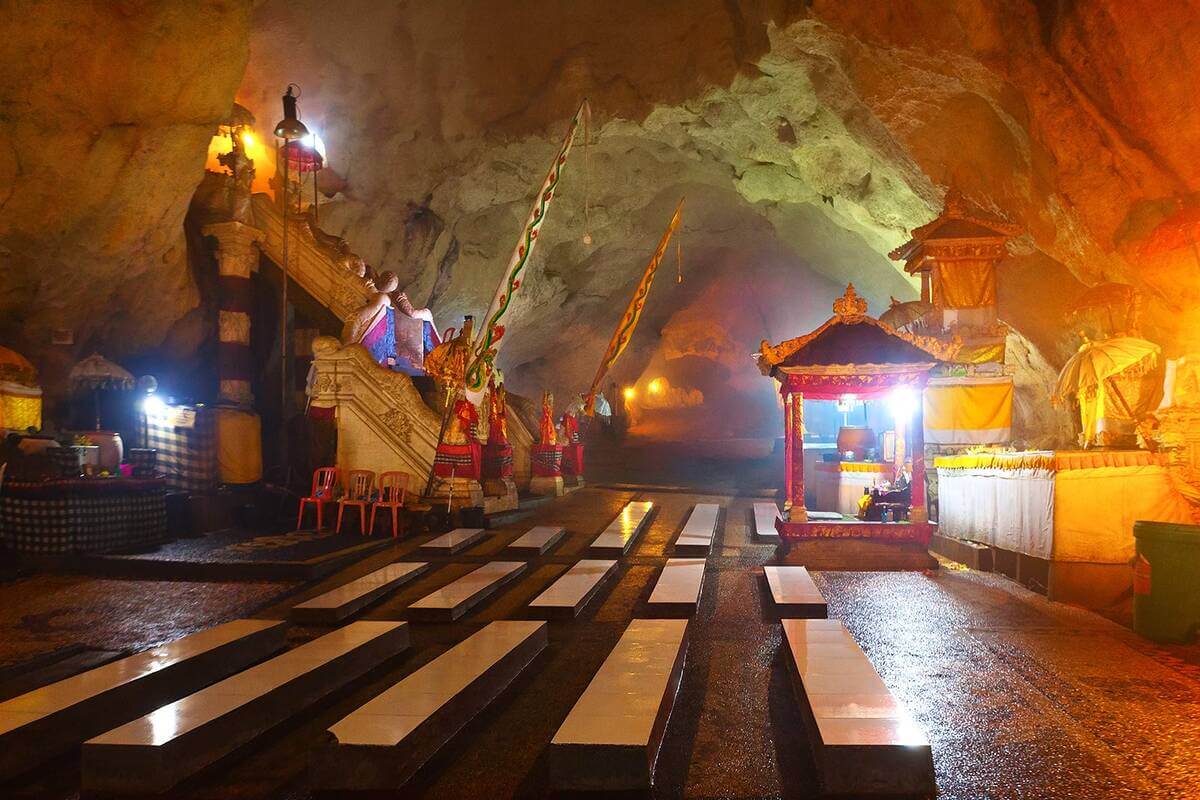 One of the most popular tourist destinations on the island is the Goa Giri Putri temple. The temple is located on a cliff overlooking the ocean, and it is said to be one of the most beautiful temples in Bali.
Visitors can take a boat ride to the temple, or they can hike up the cliff. The view from the top is breathtaking, and visitors can see for miles.
There are also several restaurants and cafes nearby, so visitors can grab a bite to eat after exploring the temple.
---
Where to Stay
Nusa Penida is one of the most popular tourist destinations in Indonesia. There are many accommodation options available on the island, from luxury resorts to more affordable guesthouses.
For those looking for a luxurious stay, there are several 5-star resorts located on Nusa Penida. The Anantara Uluwatu Resort & Spa is a popular choice, offering stunning views of the Indian Ocean, as well as an infinity pool and direct access to a private beach.
Another option is the Banyan Tree Ungasan, which also has breathtaking ocean views and offers guests a range of spa treatments.
Also read: Bali Hotels: Best Places to Stay in Bali
For those on a budget, there are many guesthouses and homestays available around Nusa Penida.
These provide simple but comfortable accommodation at a fraction of the price of the luxury resorts. Many of these also have great views of the ocean or surrounding countryside.
---
How to Get There
Nusa Penida is an island located just off the southeast coast of Bali. To get there, you can take a boat from the port of Sanur or from the port of Padang Bai.
The journey takes about an hour and a half. Once you arrive on the island, there are plenty of things to see and do.
Also, there are plenty of transportation options to get around, including scooters, cars, and buses. You can also rent a motorbike or bicycle and explore the island on your own.
---
Best Time to Visit Nusa Penida
The best times to visit Nusa Penida are during the dry season, between May and October. During this period the weather is warm and sunny with regular periods of rainfall and plenty of sunshine.
The water is also typically calm during this time, making it ideal for swimming, snorkelling and diving. Keep in mind that this is also the busiest time of year on the island, so book accommodation and activities in advance.
---
Essential Tips to Visit Nusa Penida
Despite its popularity, Nusa Penida is still a fairly undeveloped island and lacks some of the infrastructure that tourists are used to.
Before visiting Nusa Penida, there are a few things to keep in mind. Here are some essential tips to keep in mind before going to Nusa Penida.
1. Bring Enough Cash
First, the island is quite remote and there are no ATM machines or banks. Visitors should bring enough cash to last their entire stay.
2. Prepare Yourself from Low Internet Signal
Second, cell phone service is spotty on the island and internet access can be difficult to find. Try to buy local number and use the most popular local ISP.
Also, try to stay at the most open area to get better signal. You can also try to find place to stay with WiFi or LAN internet access.
3. Book Room in Advance
Third, accommodation options are limited so it is important to book a room in advance. Since Nusa Penida is one of the most visited destinations near Bali, any local hotel or guesthouse can be full anytime, so it's best to book a room in advance before going there.
4. Hire Local Travel and Tour Agency
Local travel and tour agency will have everything prepared for you, so keep in mind that since the island is still under development in terms of travel infrastructures for tourists, it's best to participate in a trip organized by a local travel and tour agency.
From transportation, accommodation to travel guides, everything will be prepared and handled in the best manners for you.
---
Wrapping Up: ready to Explore Nusa Penida, Bali?
Nusa Penida is an excellent place to relax and escape the hustle and bustle of city life. The island offers a wide range of activities for visitors to enjoy, from exploring the many temples and beaches, to snorkelling and diving in the crystal-clear waters.
Whether you're looking for a quiet getaway or an action-packed holiday, Nusa Penida has something for everyone.